A Floating Stone Staircase
For some time now, we have been working on the design and the technology to make floating staircases out of solid stone a reality. Inspired by staircases like the staircase of the Loretto Chapel we build models in different sizes and worked hand in hand with our engineers. Tested our models until they break and pushed for slimmer and more elegant solutions. One of the results is this floating limestone staircase we instaled in Surrey in 2014. Carvero designed every detail, along with the templates for the glass balustrade. As every piece of stone is hand carved in our workshop, we are able to react and adjust very quickly when changes are made in floor heights etc.
After now 3.5 years, I sometimes stop when I am around and have a look at it, just to make sure everything is still perfect. Off cause, nothing has changed. The staircase still looks as beautiful as we left it.  The last time I stopped, the client told me, that every time they have a new visitors, they are just blown away. They actually can't stop touching the soffit and asking them how it works.
And this is why we love so much what we are doing. Been able to create stone staircases that surprise and wow people, staircases they ordinarily walk every day and also want to caress.  
This project has been done in collaboration with Boss Stairs.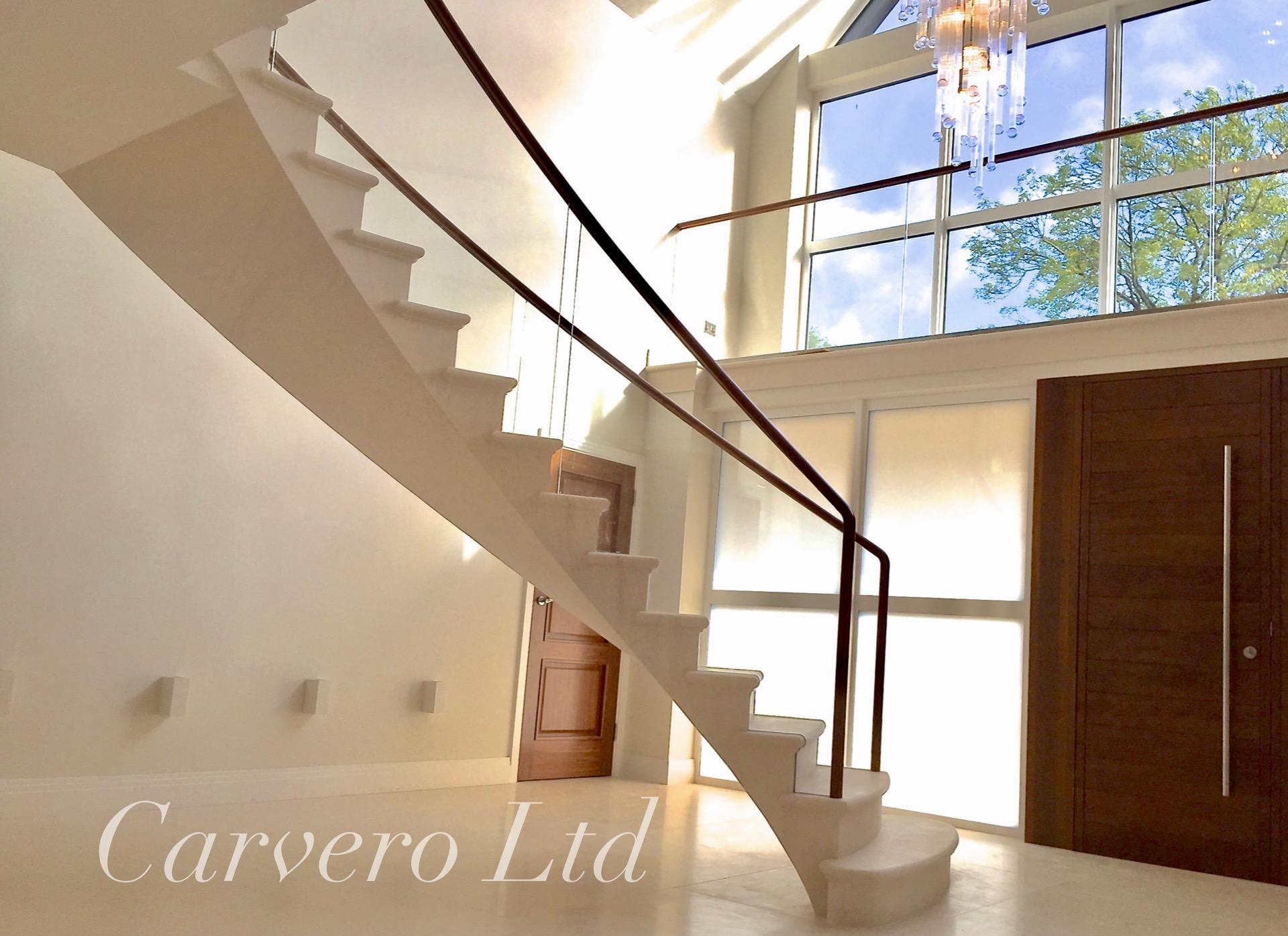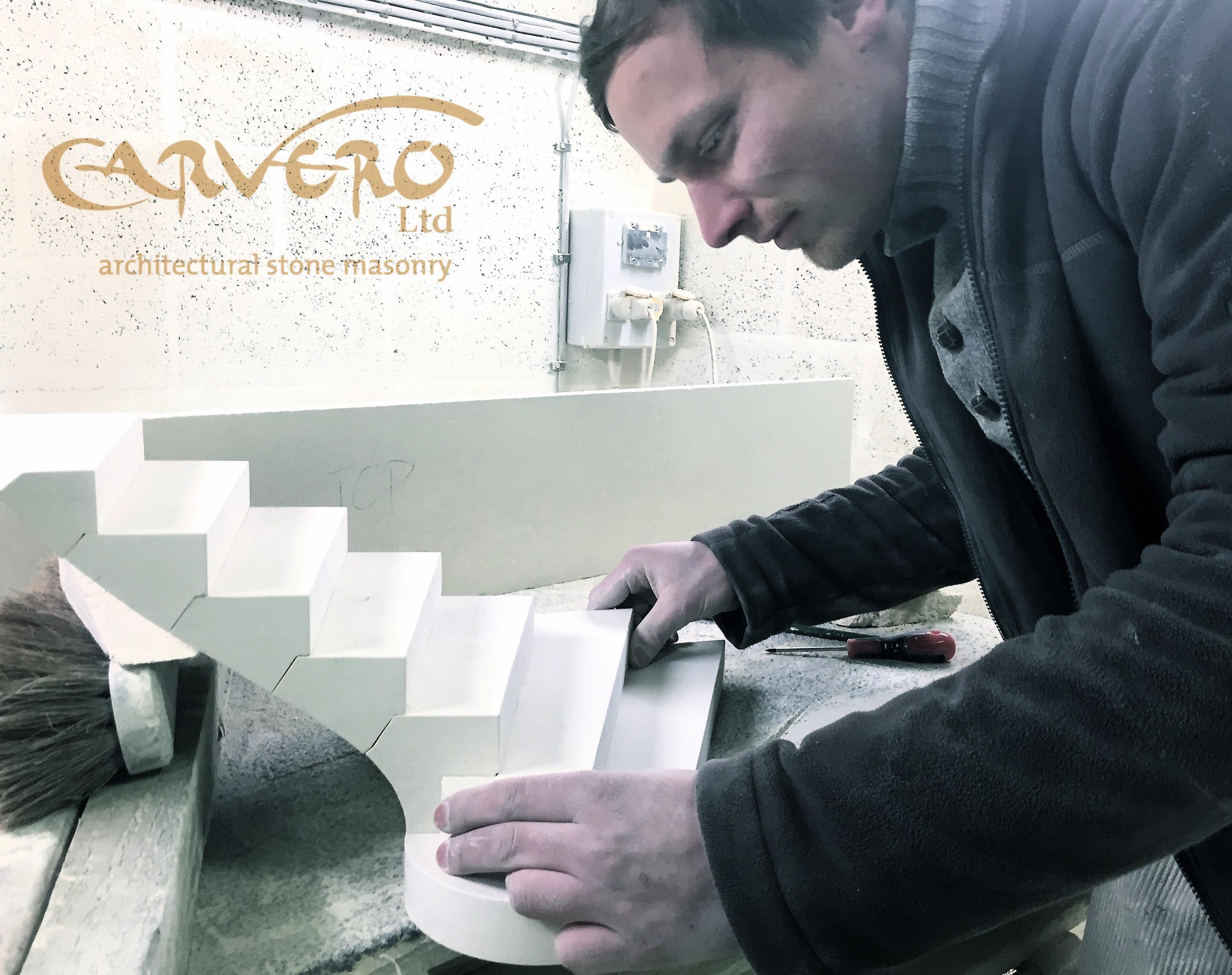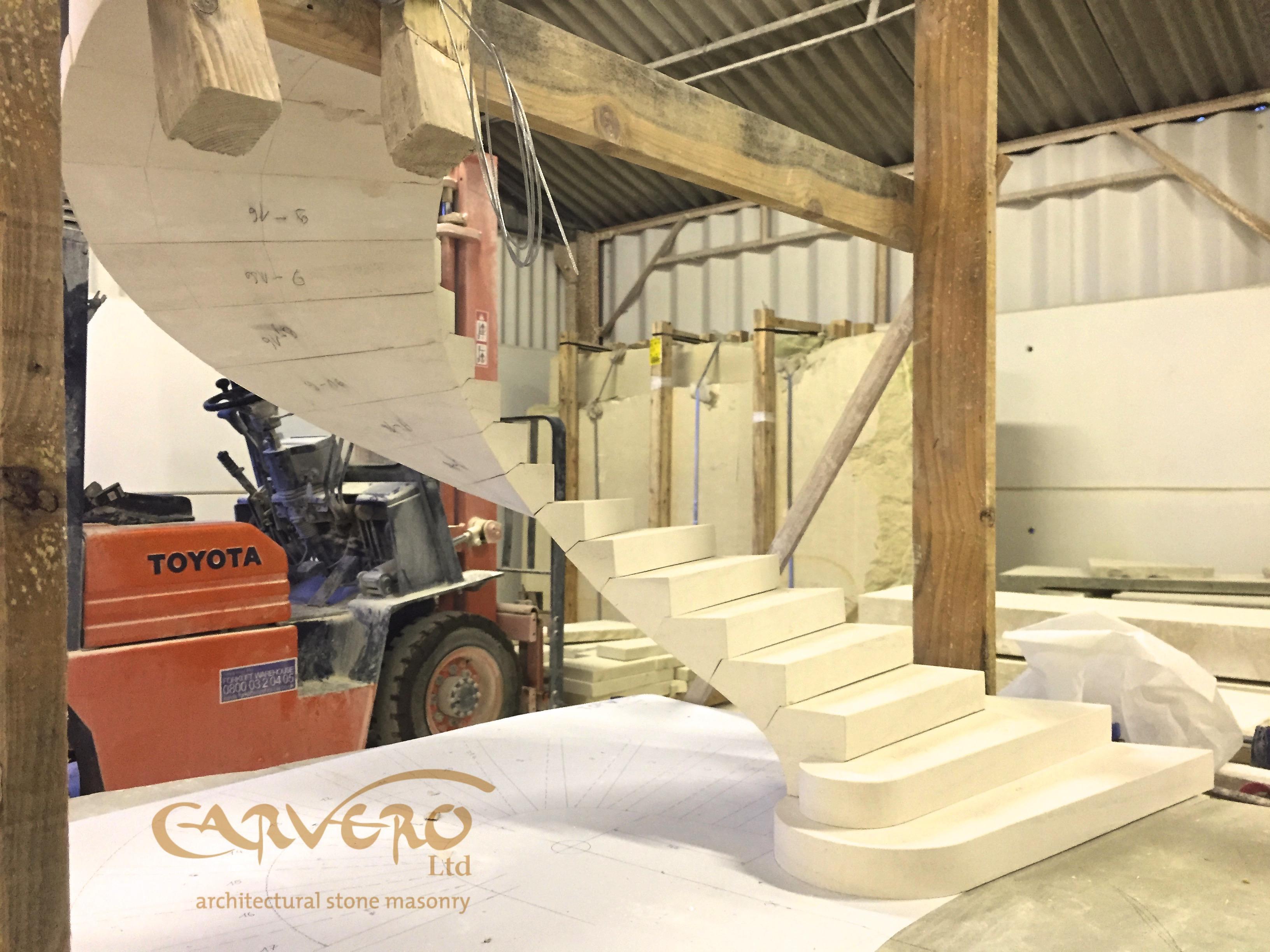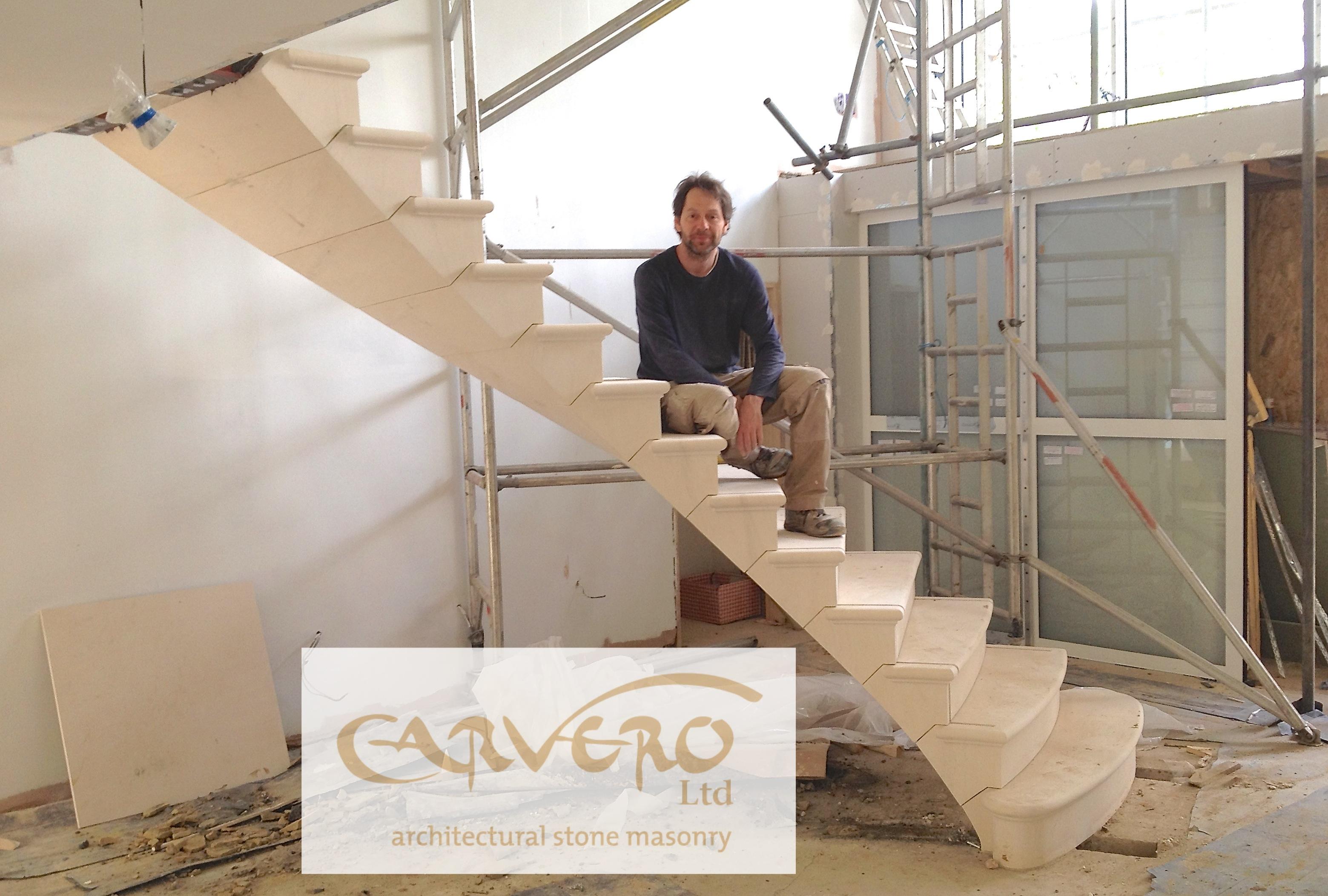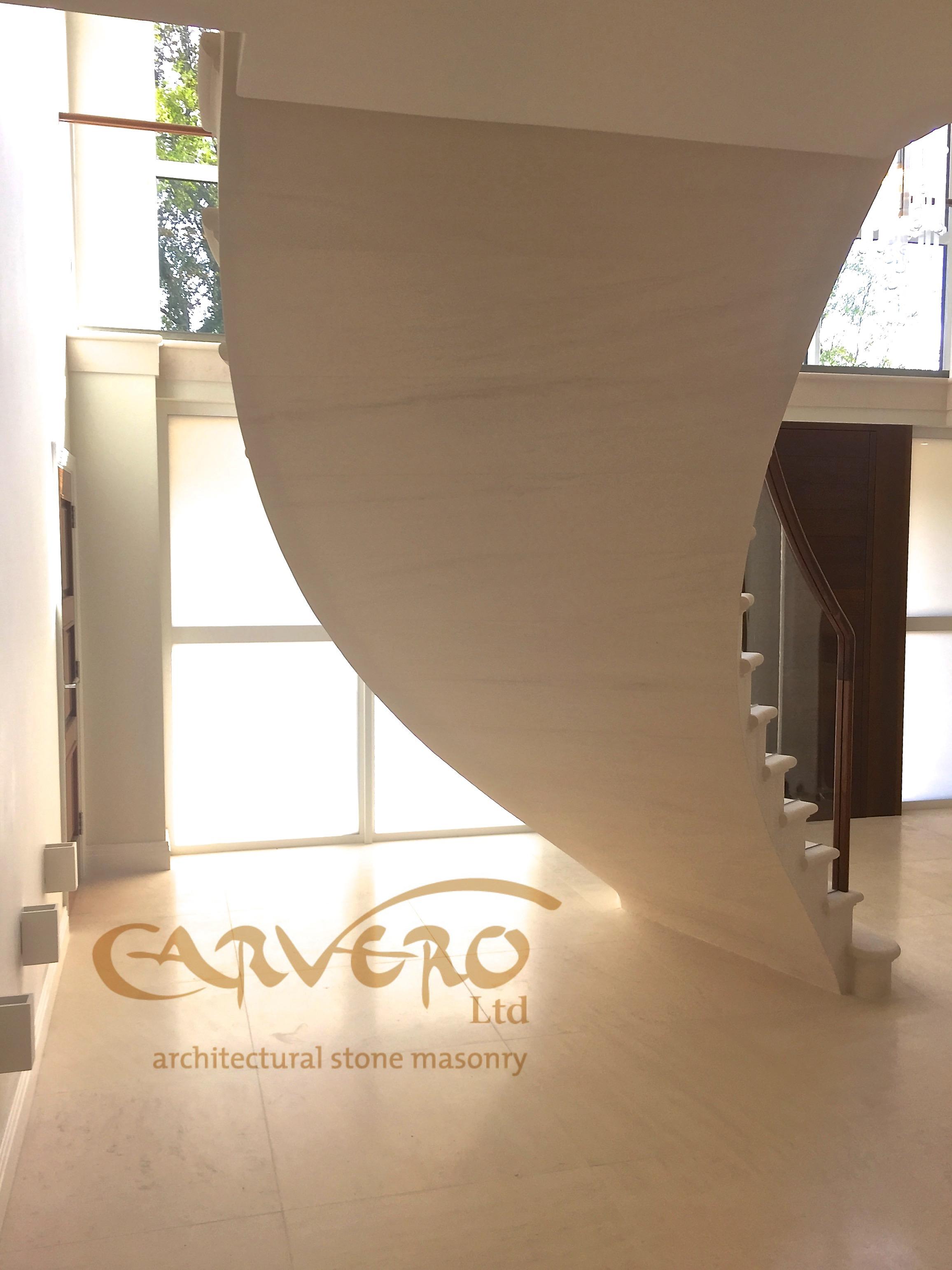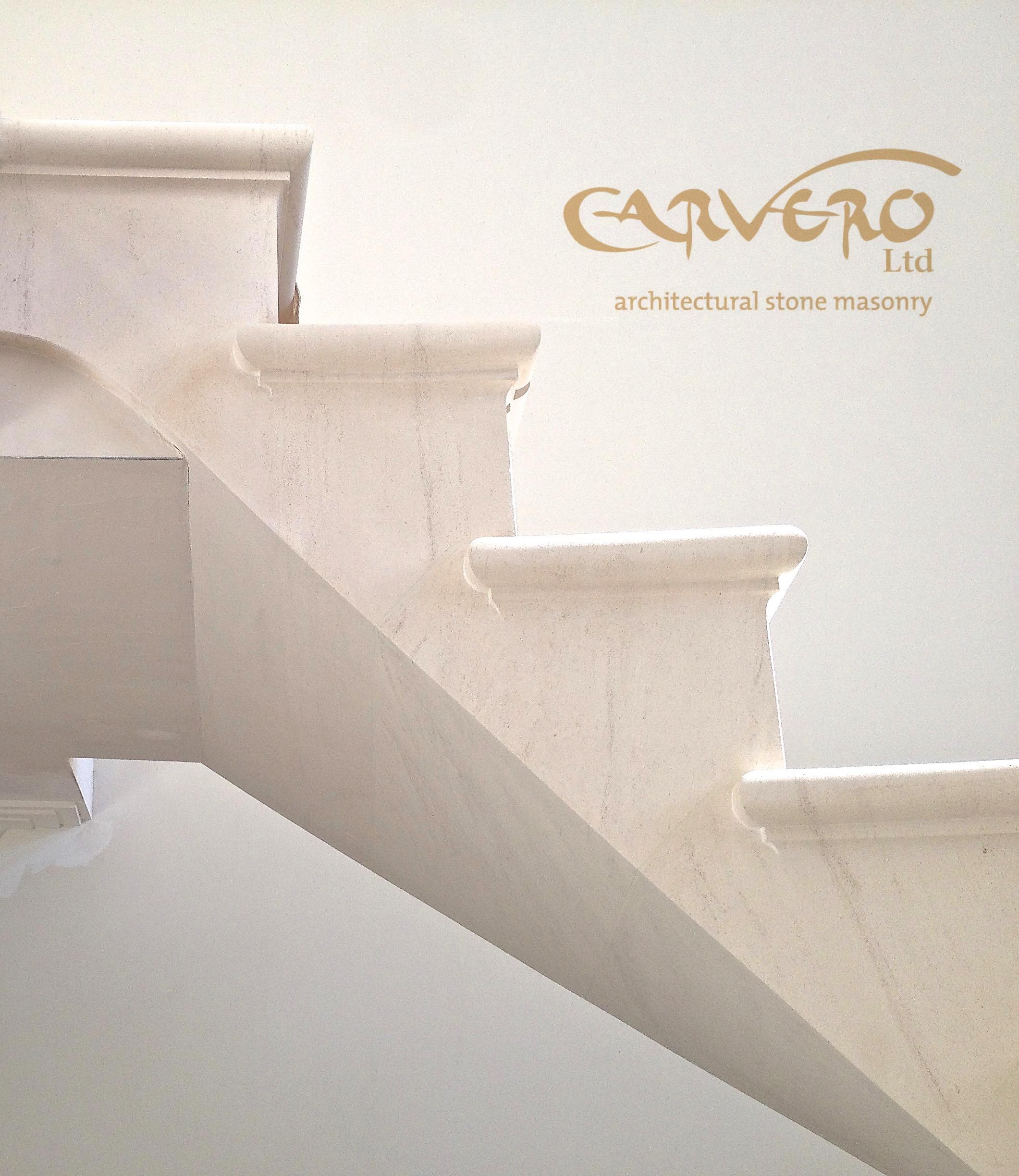 New Cantilever Stone Staircase at Lincoln Castle
Today we have been back with Peter at Lincoln Castle to finish some miner things on the new cantilever stone staircase, we had the honour to fit at the Old Prison. The museum will open to the public in April and should be on your list to visit this year.
We made this staircase out of Tadcaster limestone from north Yorkshire and it is a replicate of the original staircase. Below are some more pictures of this simple in design, but nice cantilever stone staircase, with the balustrade and handrail just fitted.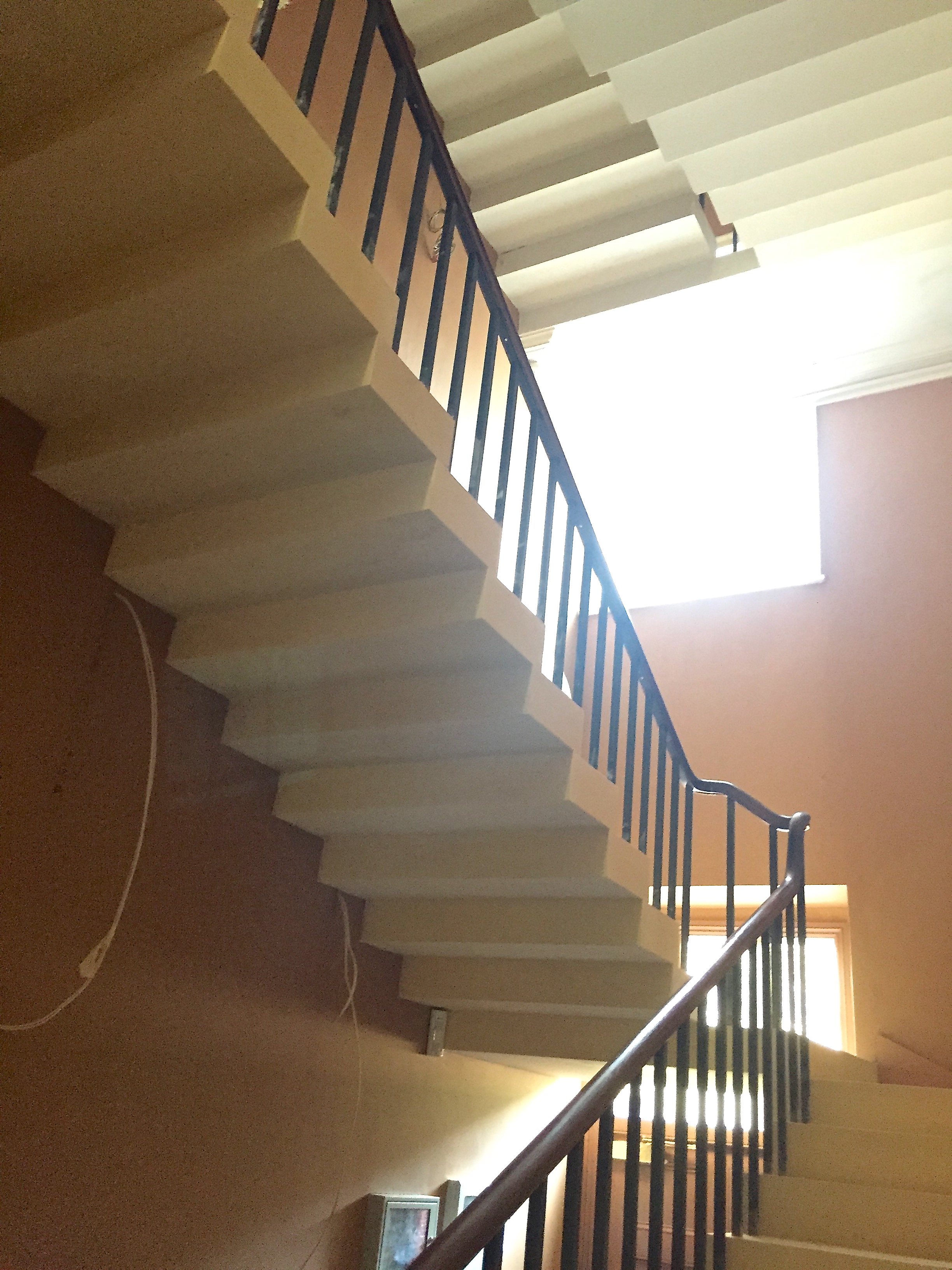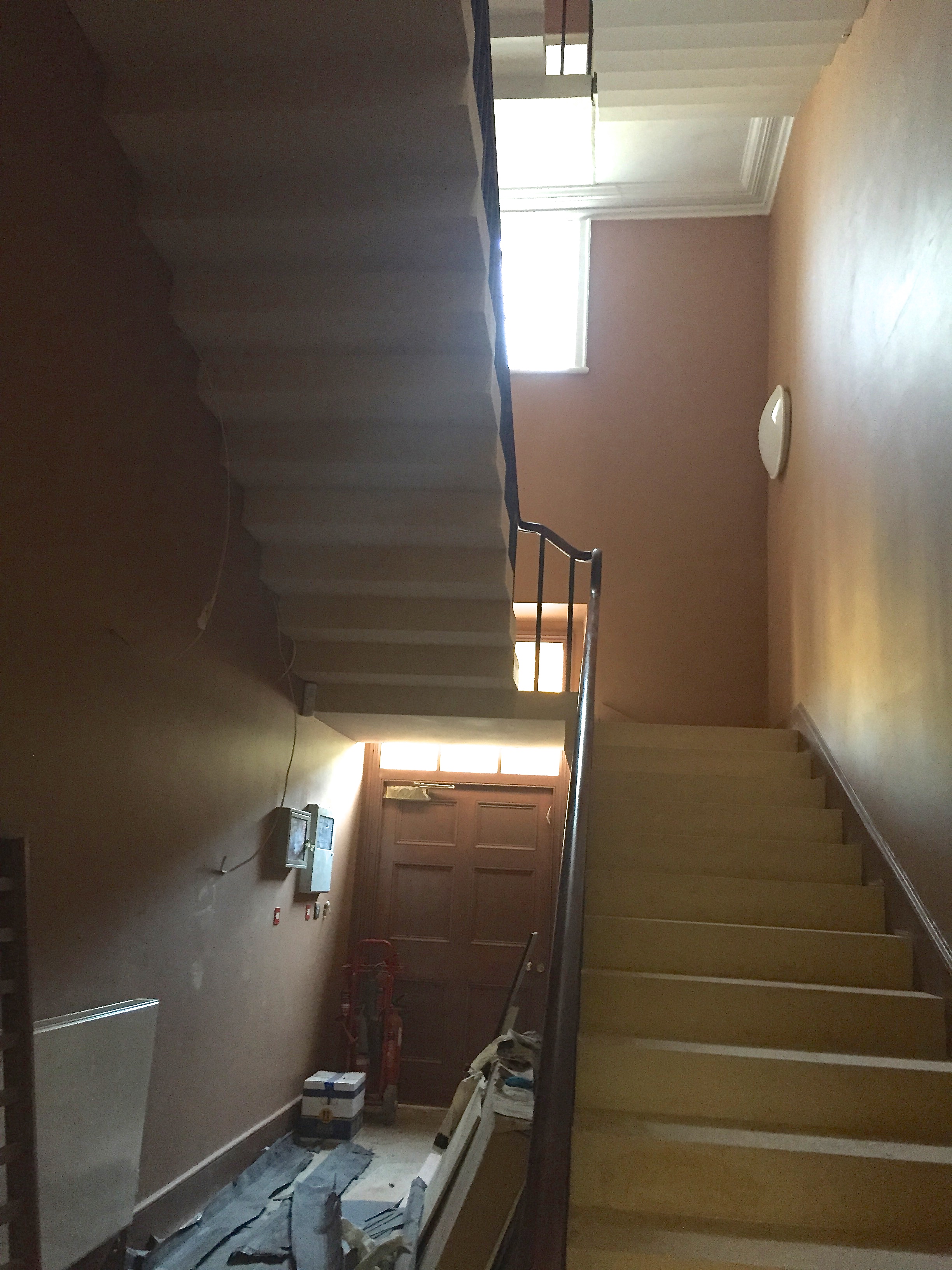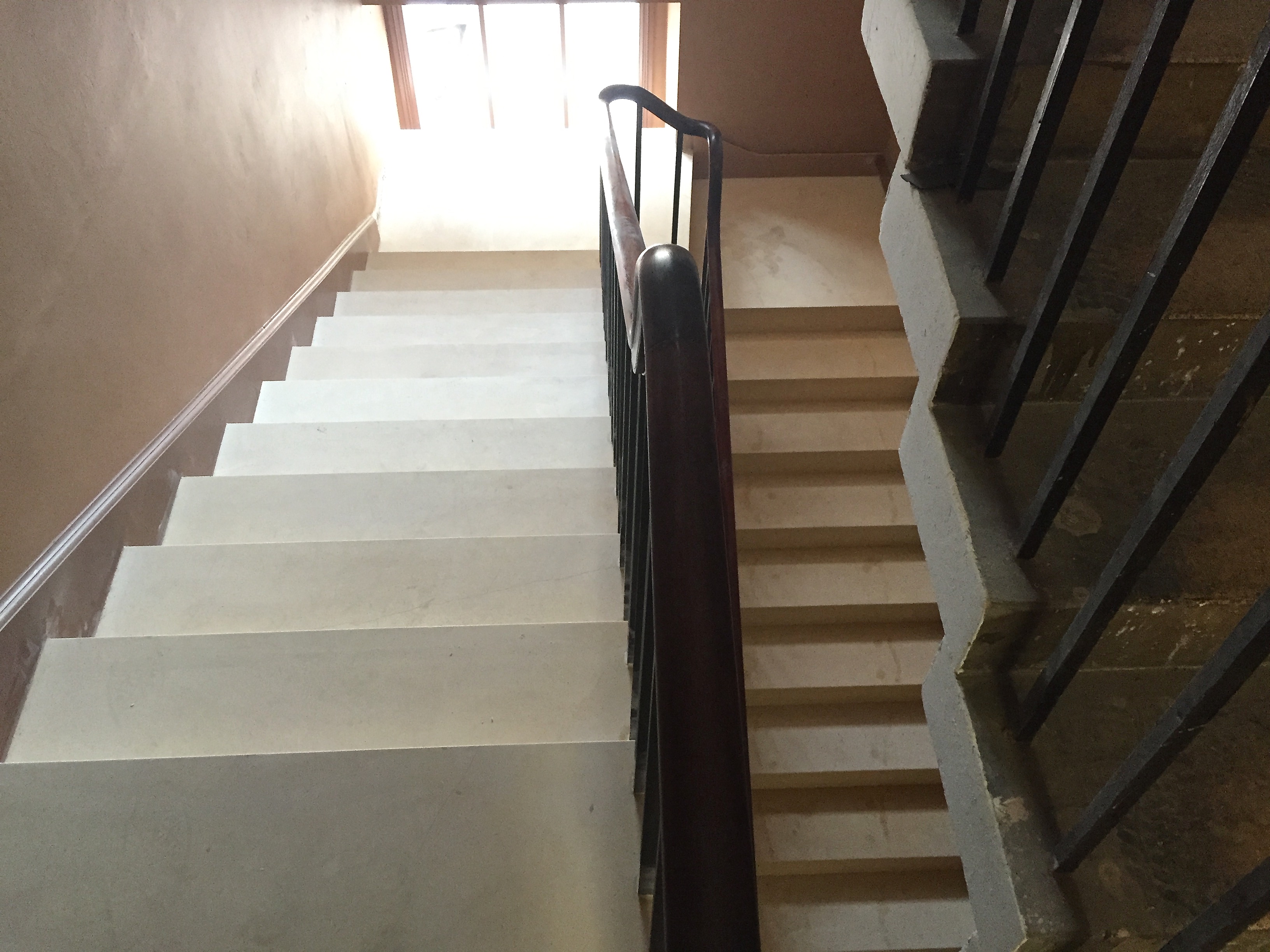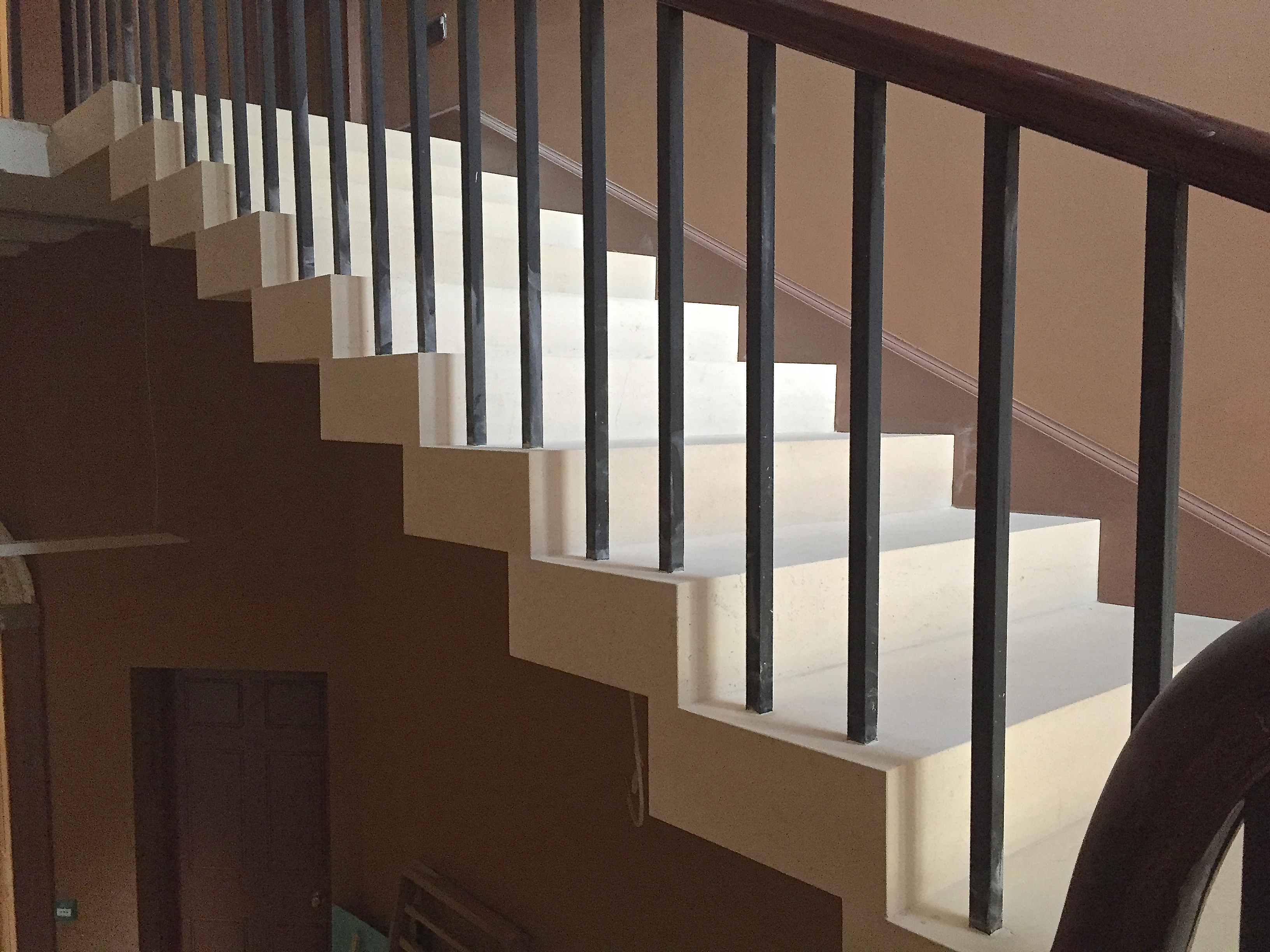 Traditional Kitchen Stone Hood - Kitchen Stone Canopy
This week we fitted another of our beautiful stone kitchen canopies in Henley on Thames. We can't wait to see the whole kitchen ensemble being finished in the next couple of weeks.
Our traditional kitchen stone hood is becoming more and more a must for people who are looking for a kitchen with a traditional and authentic feel. The honest material choice of a beautiful limestone and the simple design makes this hood fit into most kitchens with a english country style.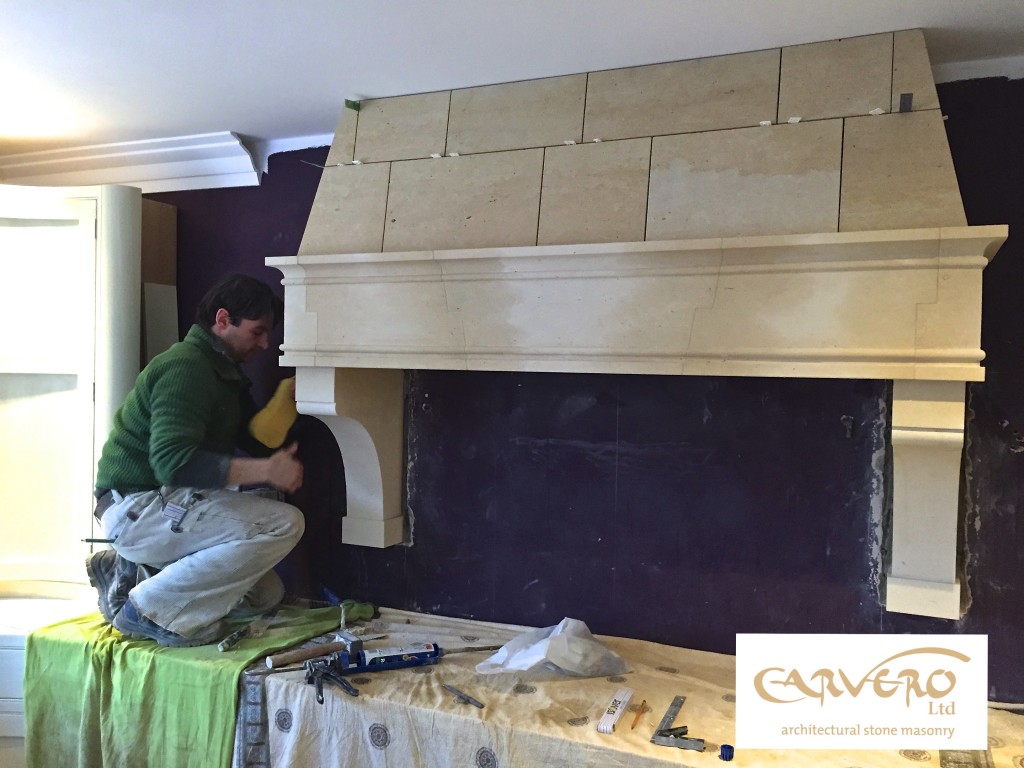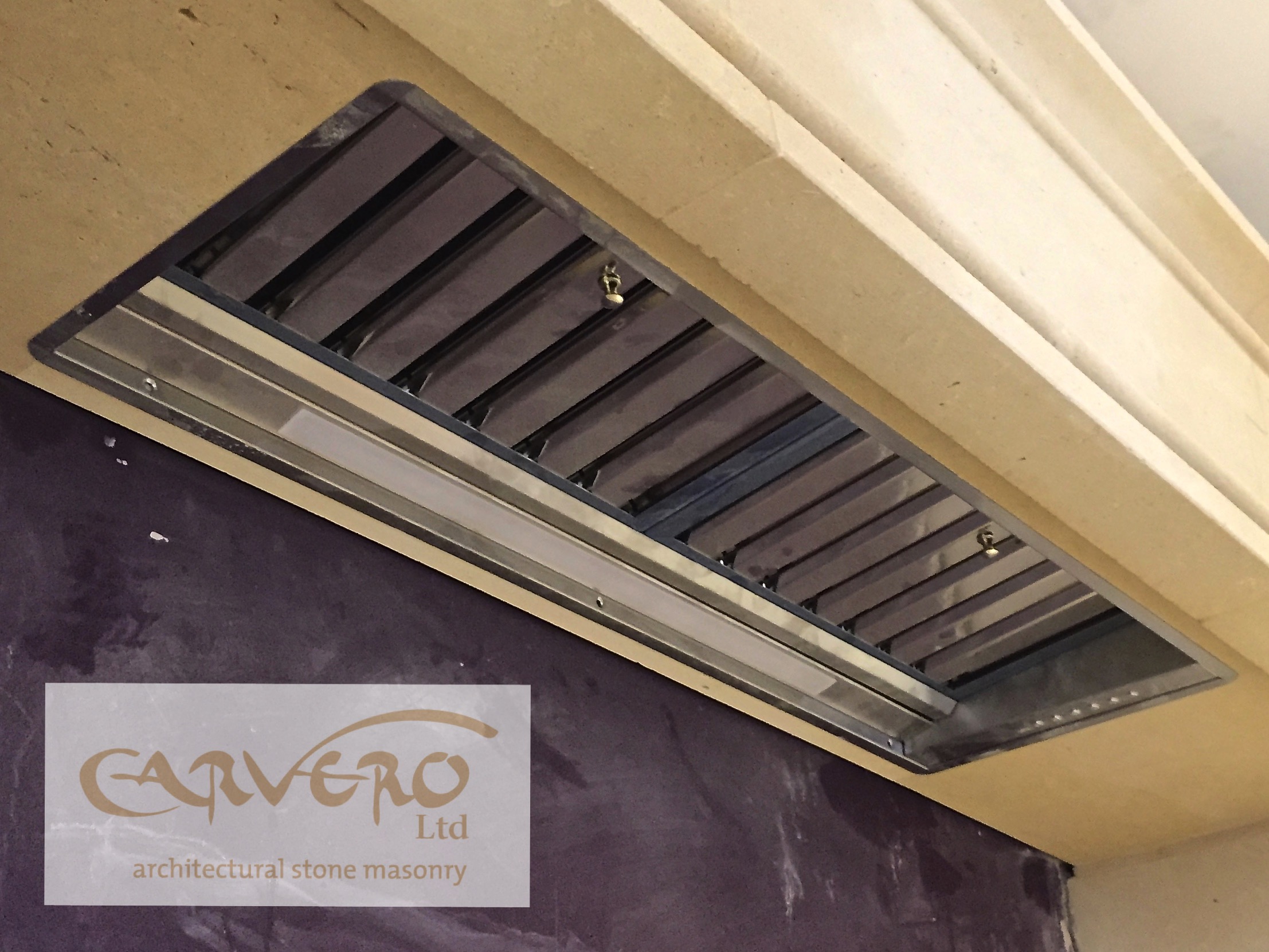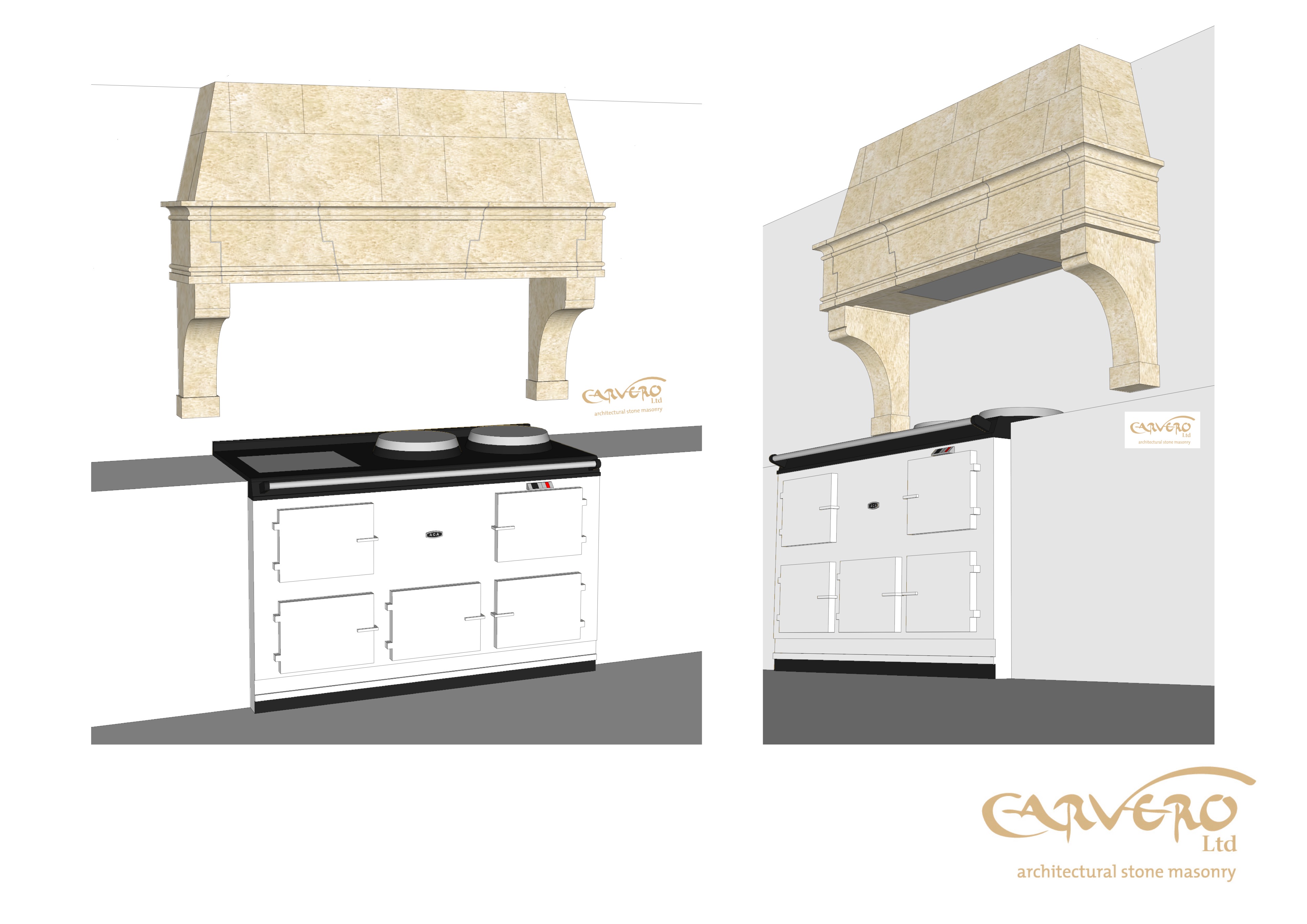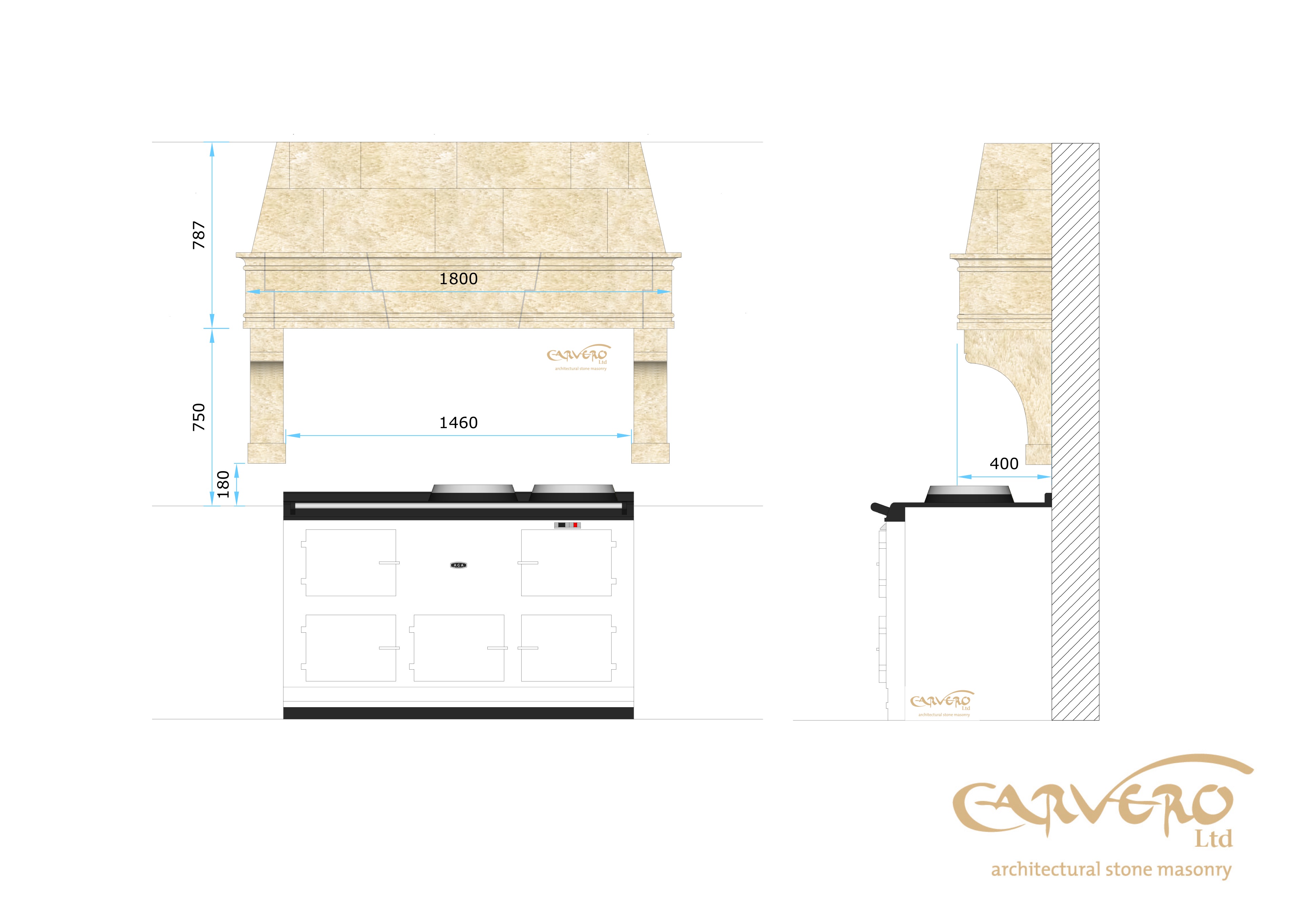 Some bespoke stone fireplaces...
The last 12 month have been a very successful year for Carvero. In which our team had the privilege to be of service to many new clients. Over this time we made a lot of projects happening and today I like to show some of the bespoke stone fireplaces we created.
Most of those fireplaces are very simple in design and perfect for a country house. The used stone is a cream, slightly rustic looking french limestone. We love this limestone for its humble, but noble appearance. The styles and sizes of the fireplaces vary depending of the taste and environment. Some images are showing the fireplaces right at the end of the fitting process and therefore are still wet or the plastering of the walls hasn't been finished yet.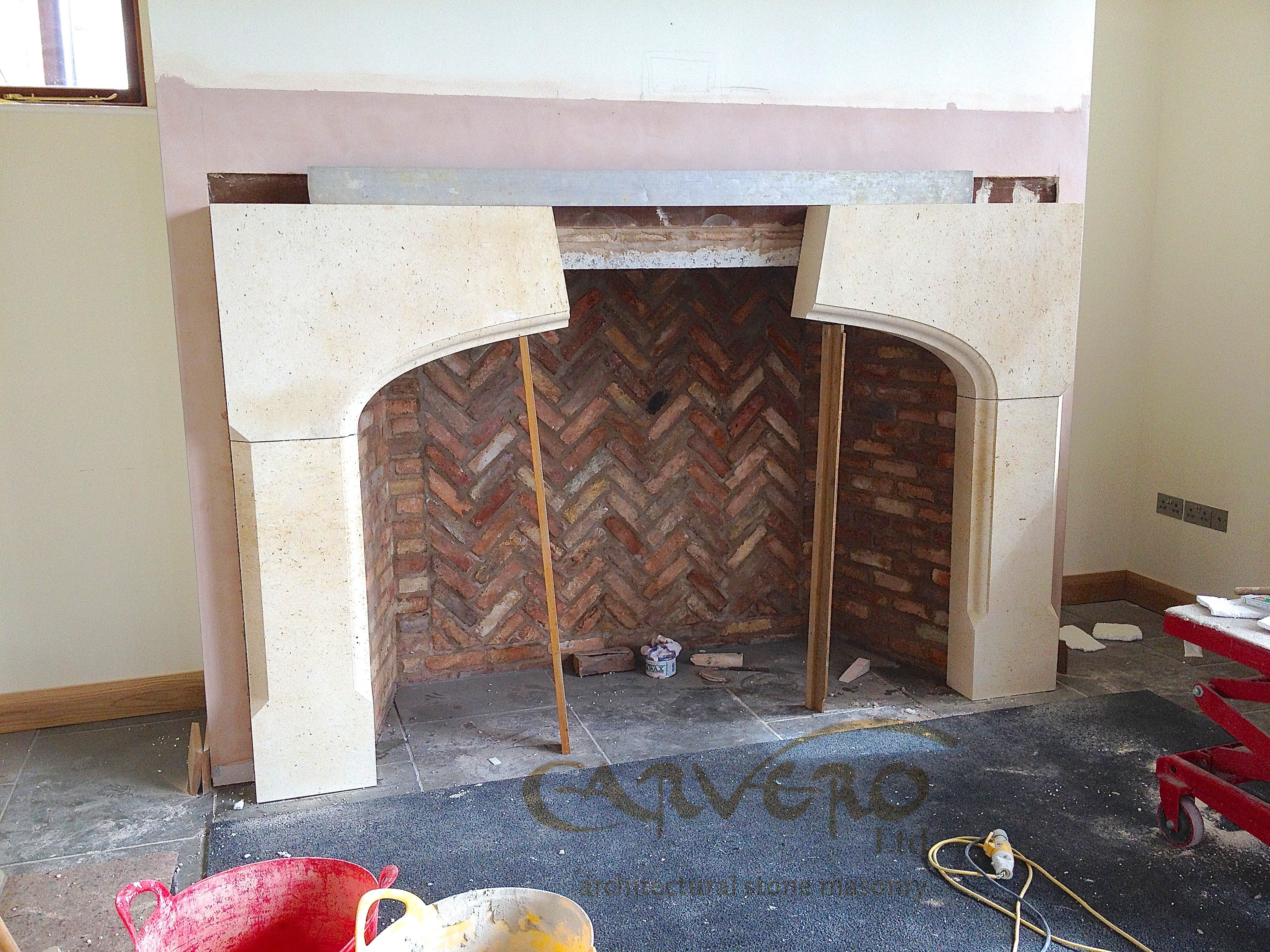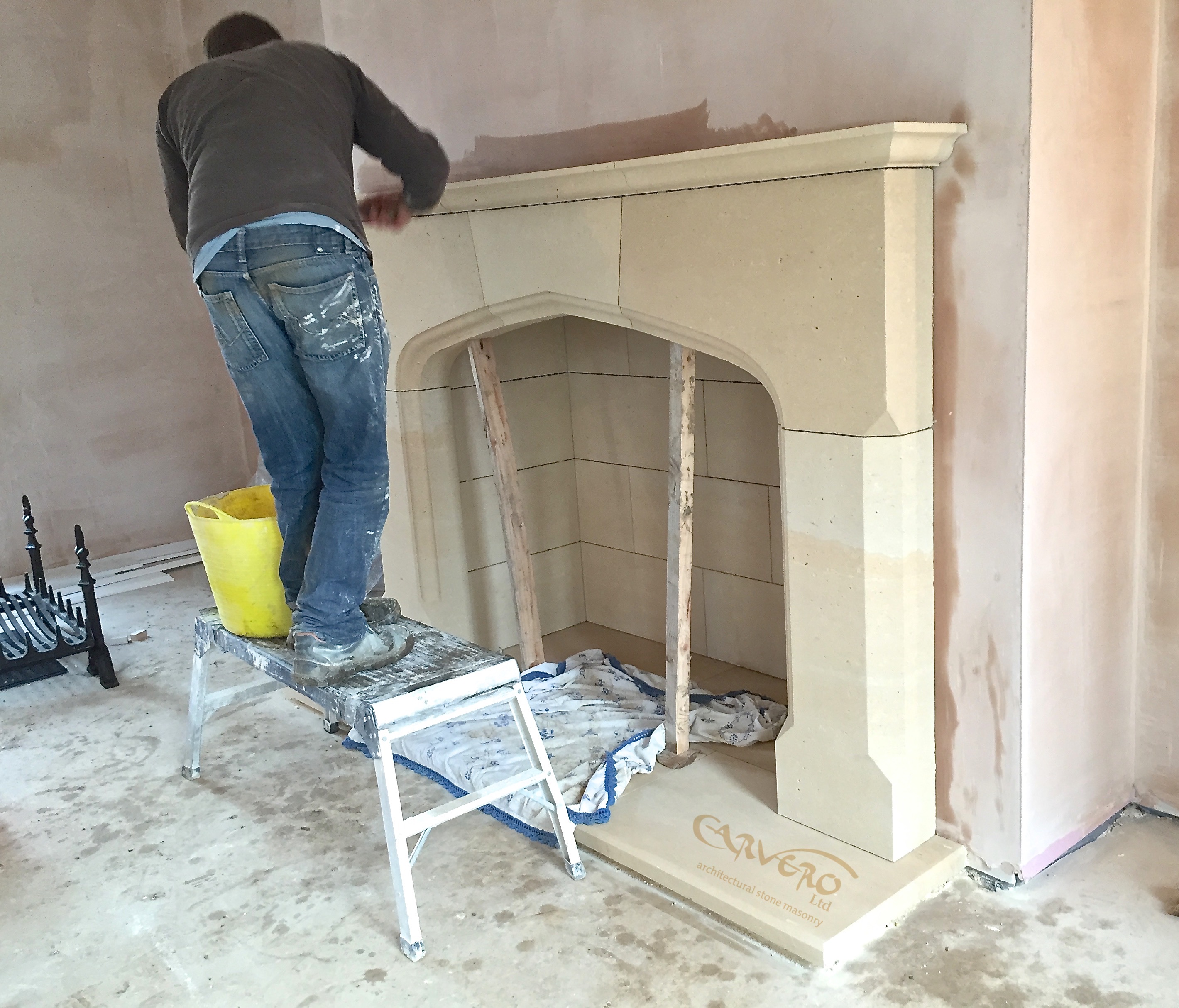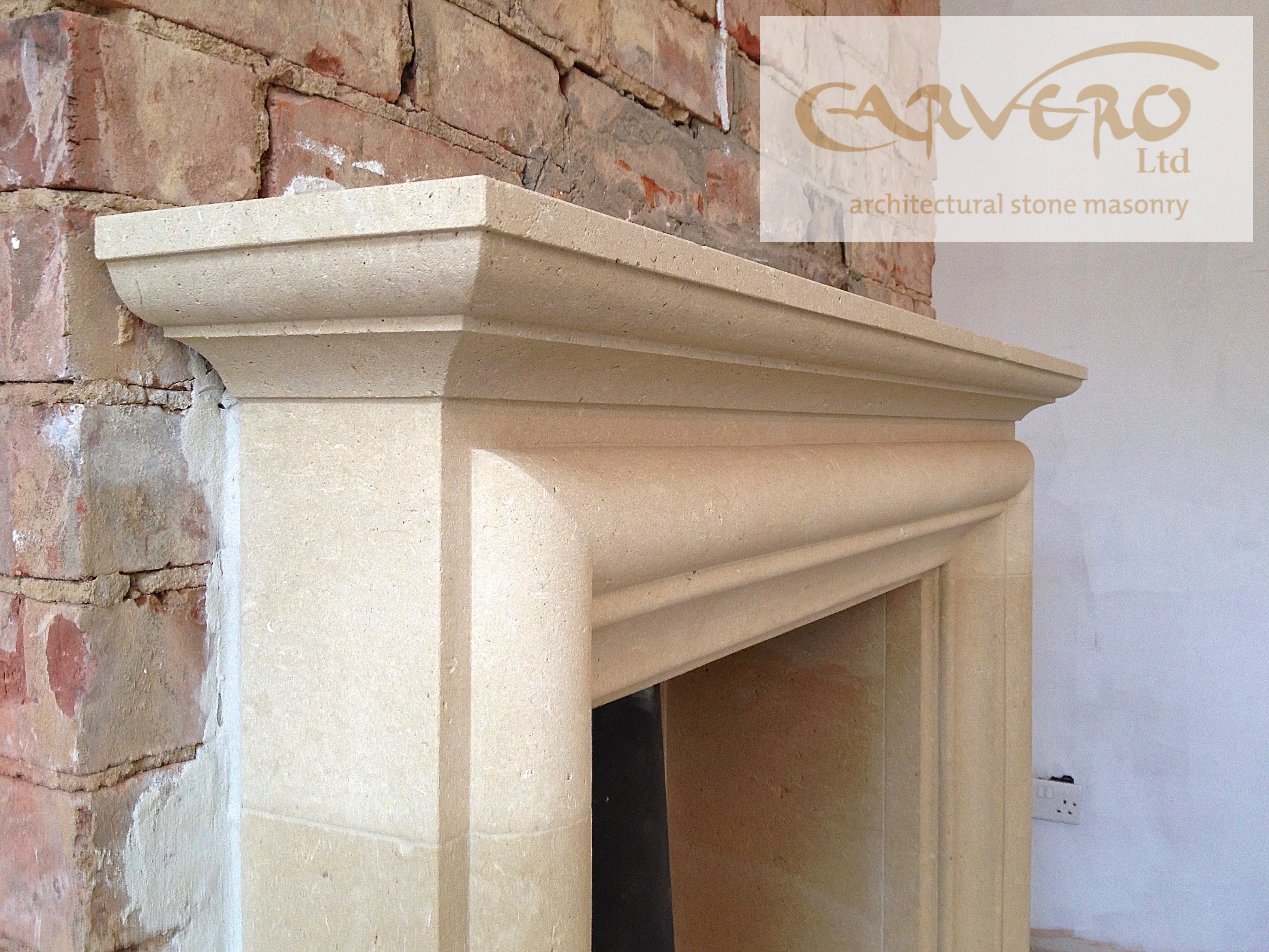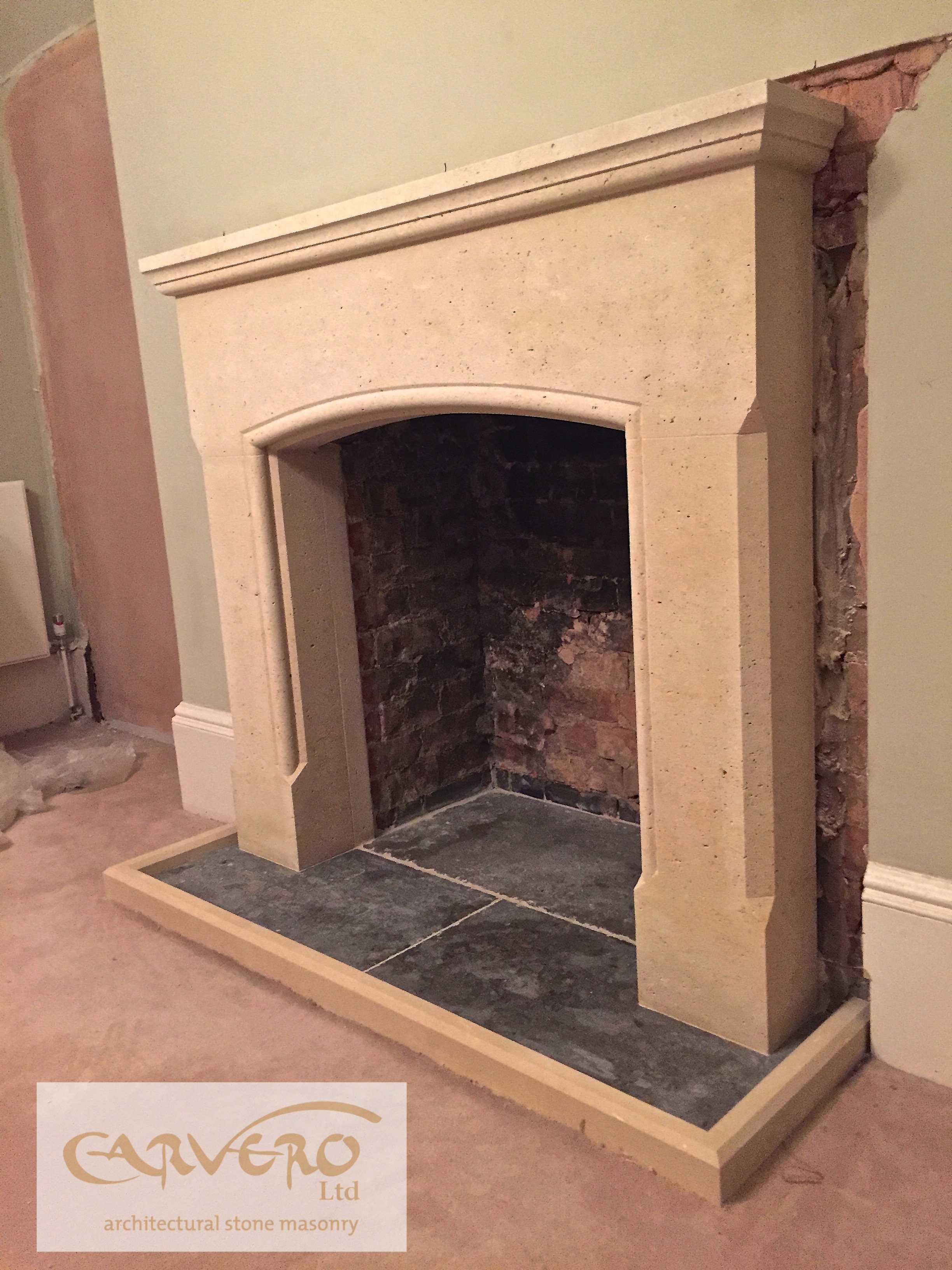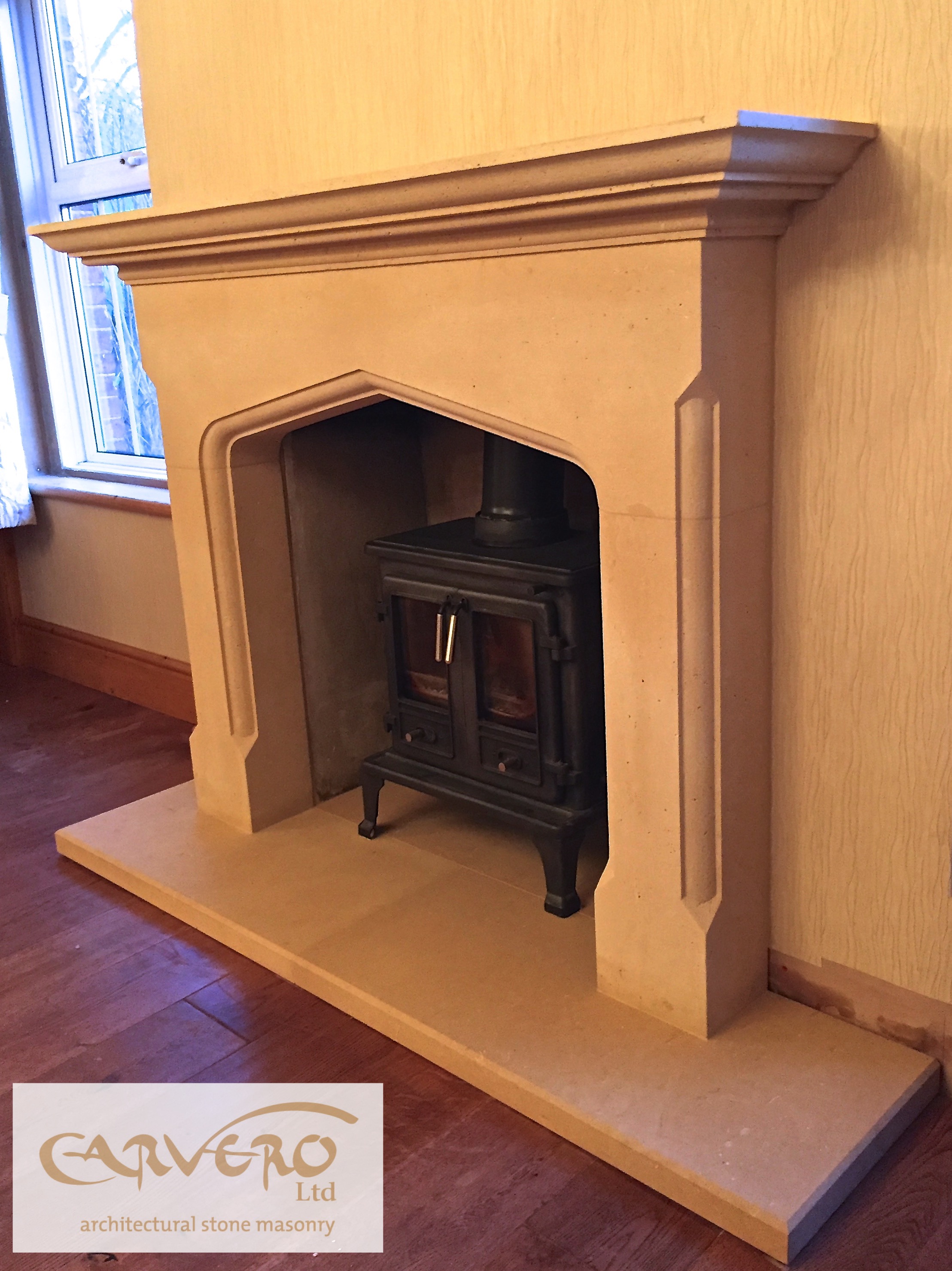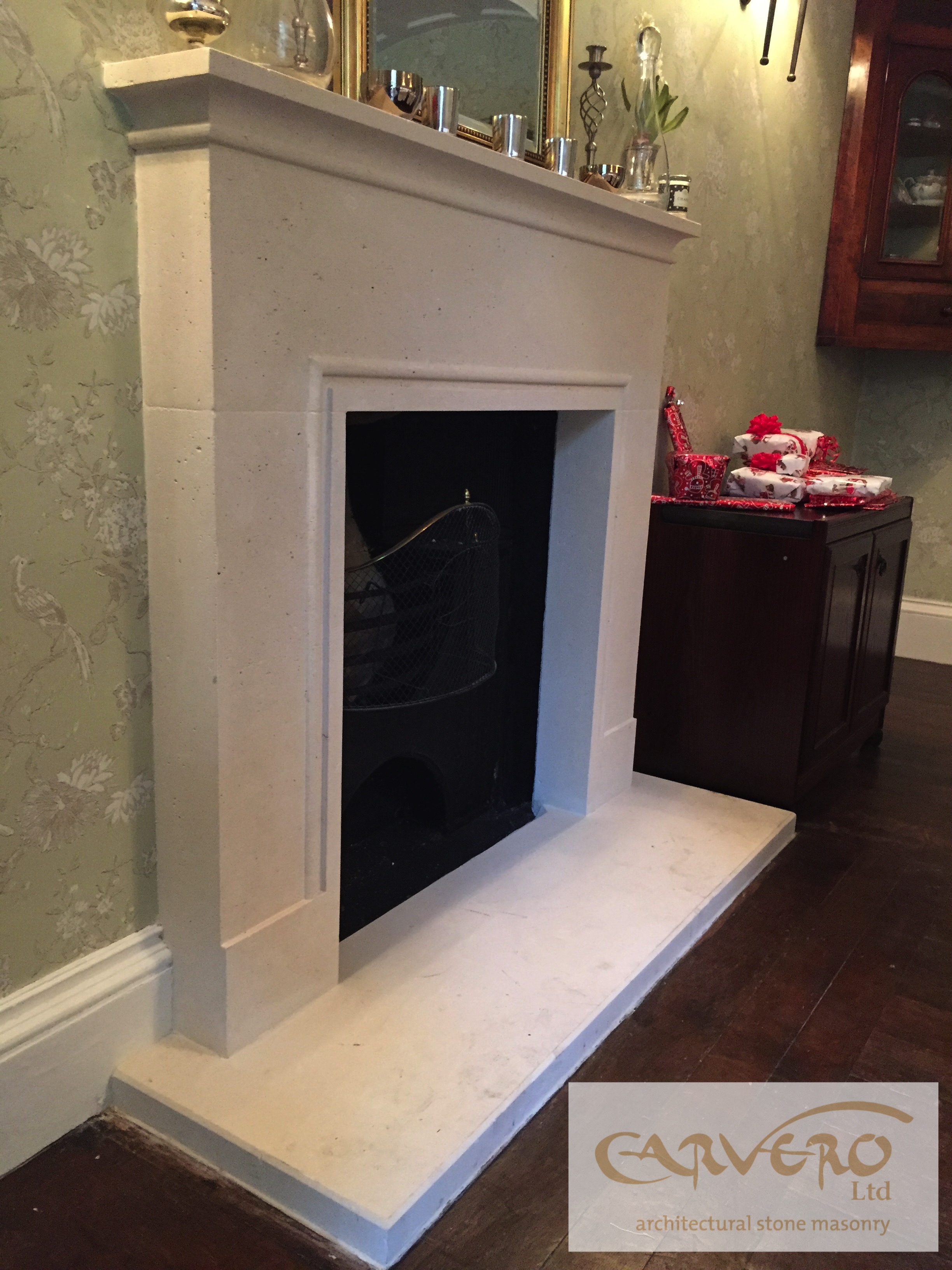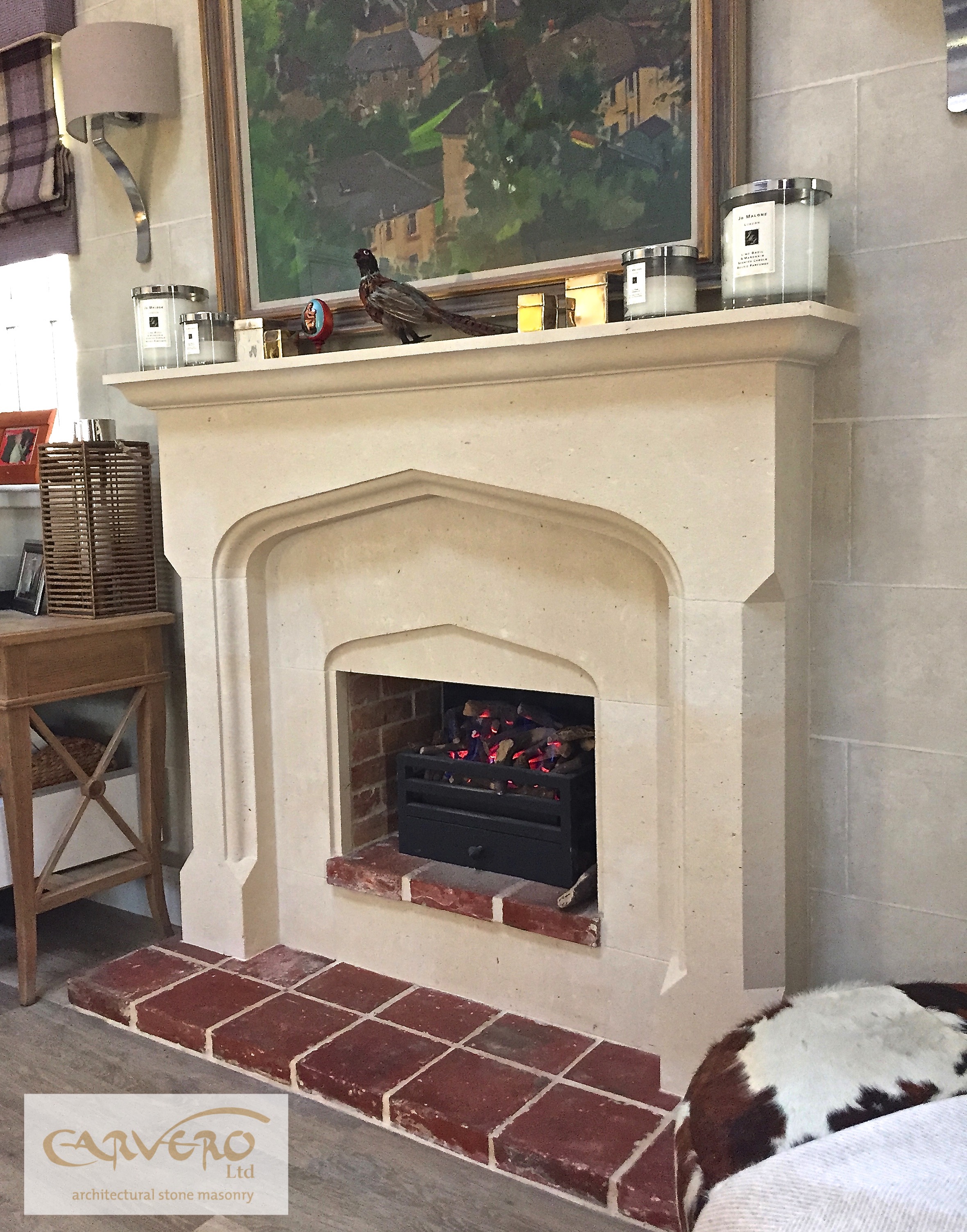 A very delicate stone tracery window carved in our Leicestershire stonemason workshop
We have done the drawing of this beautiful gothic tracery quite some time ago, and with that a 3D animation. I always wanted to do one of those but the occasion never arose.
So I decided we are going to make one for ourself. Tracery windows are of the most extensive variety, both in design and form. Often they are bigger than our chosen design and made of several pieces. We started making it some weeks ago and every time we had a bit of time we worked on it. Gregory a French stonemasons from Strasbourg working here in our workshop near Loughborough in Leicestershire, had the honour of carving this delicate piece of Gothic architecture and I have to say I am a bit jealous.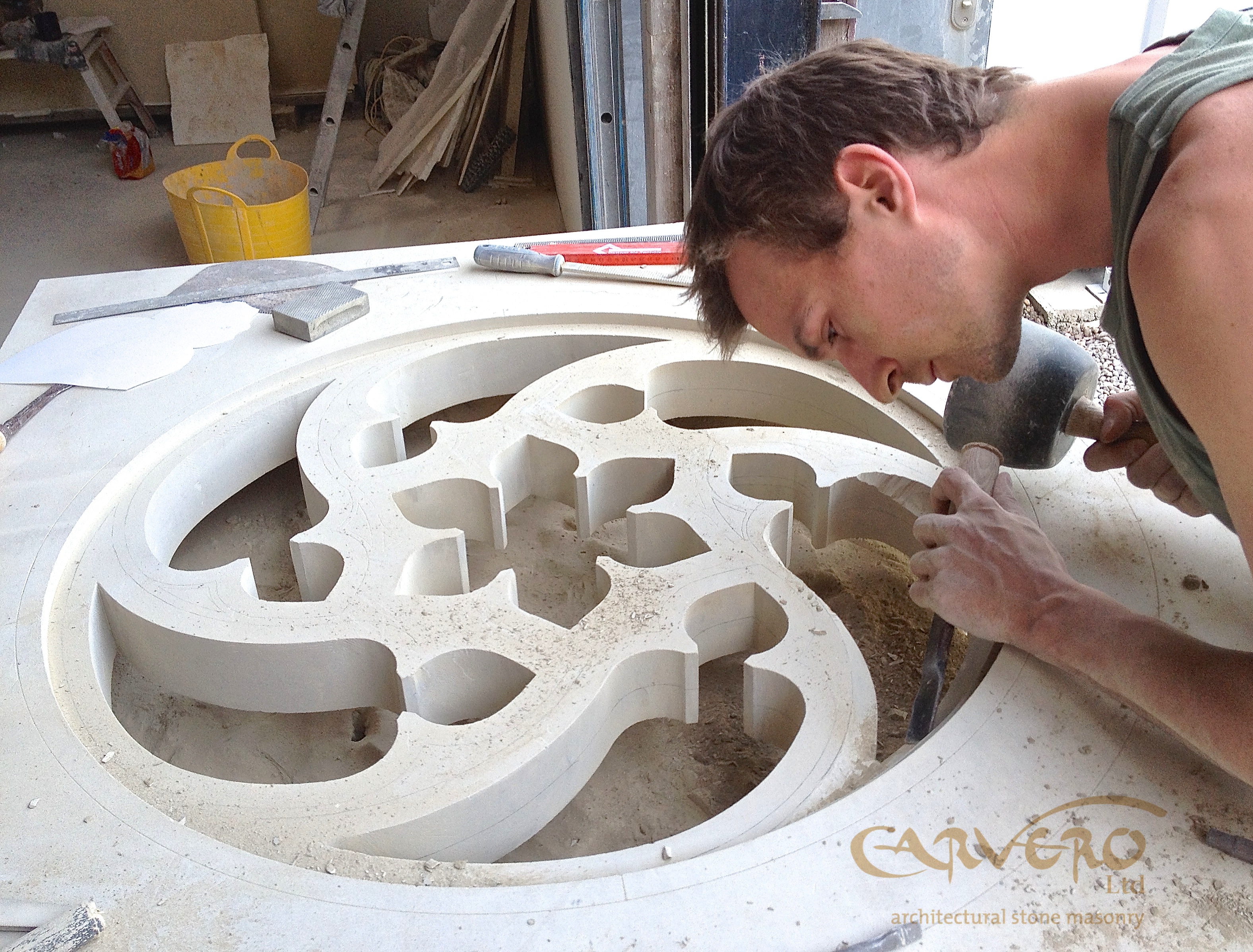 We chose an Italian limestone which we normally use for our stone fireplaces, door surrounds or stone mullion windows. It is a limestone very fine in grain and allows for very sharp edges. Also over time, it creates its own patina and turns into a beautiful light blue grey colour. As you can see in the pictures, it is truly hand carved and by doing so Gregory learnt some useful new techniques. He has definitely done a great job. Thanks Gregory!!!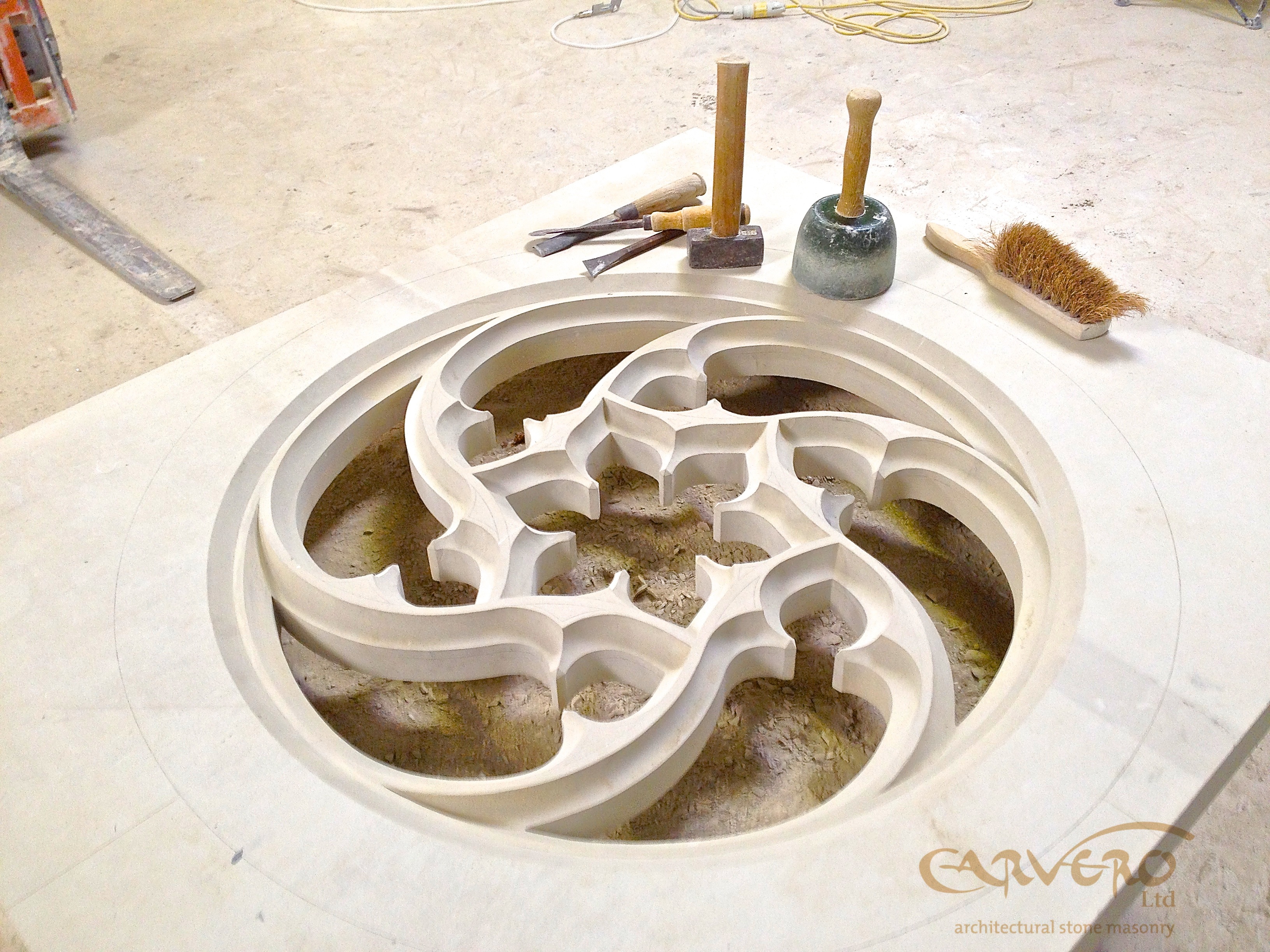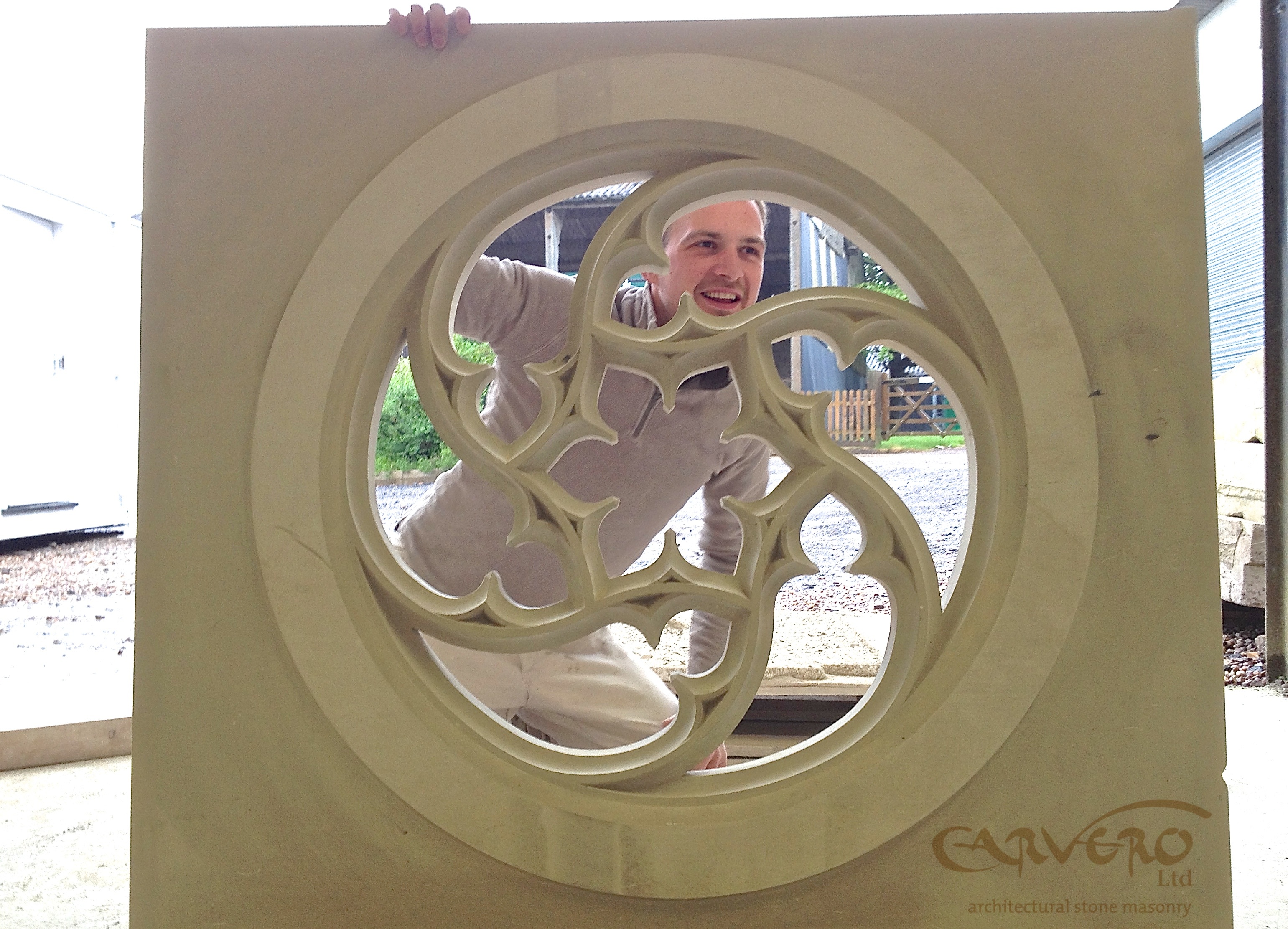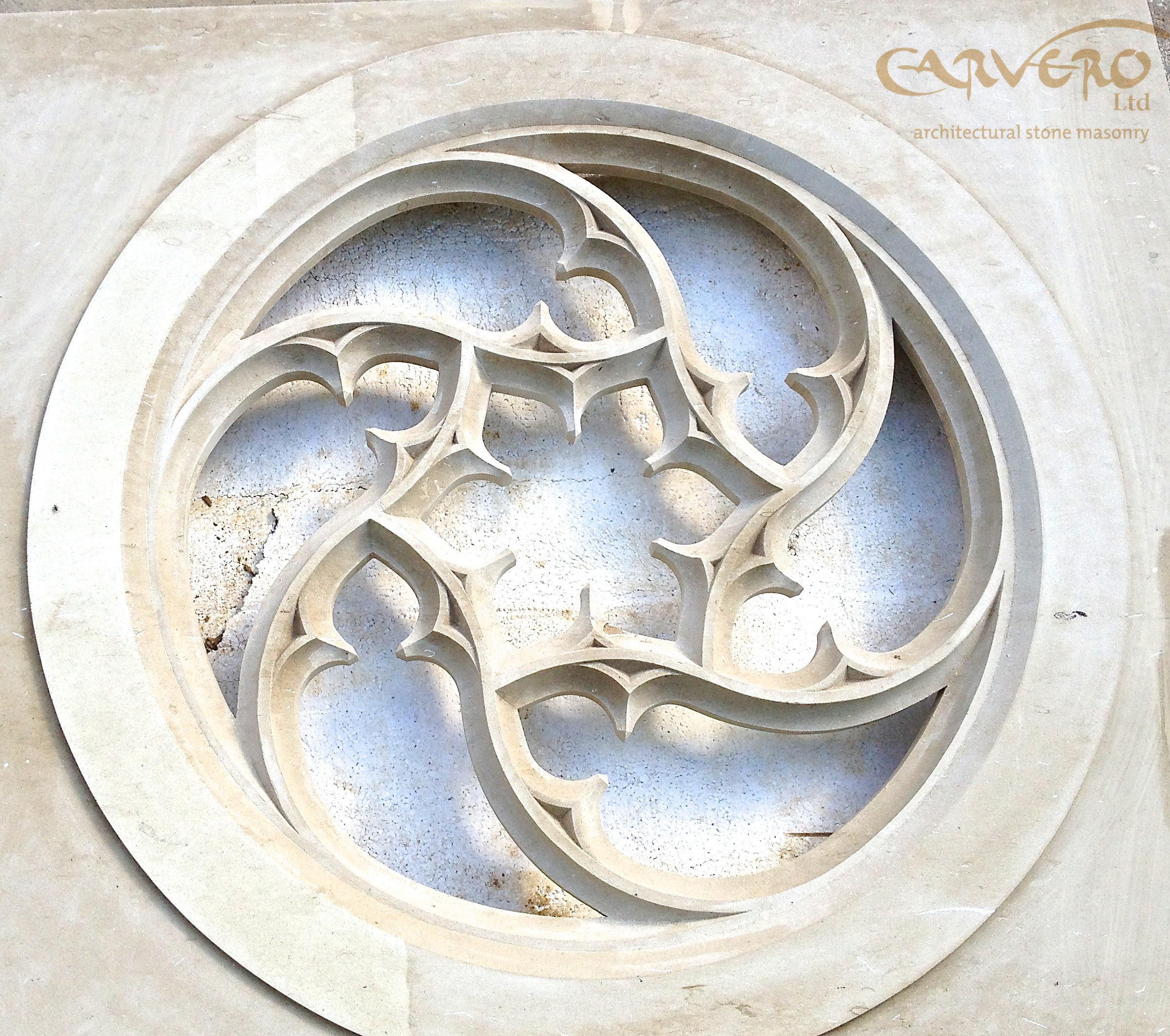 No Chimney? Have An Ethanol Fireplace Instead!
So many of us love the feeling of having a crackling fire in the room. It's cosy in the winter and any fireplace is an elegant feature in the home, even when there is no fire burning. Unfortunately, not every house and building structure lends itself to a fireplace with chimney, yet an Ethanol fireplace can still create the same effect without all the bother.
The fact that these types of fireplaces don't need to have the air exhaust means that there are endless possibilities as to where to install them and which design and natural stone materials to choose from. You could even just liven up an old classical fireplace and convert it in to an Ethanol fuelled one. Some decide to design their own and use stone or other fireproof materials.
The pictures below show one of our most modern designs we recently created for a client. Made out of  a solid French limestone in a very warm colour and texture, it easily enhances every room without the need for a chimney.
The installation is simple and we can make it to any size you want.
So you can enjoy your new "almost real" fireplace straight away, we give you a FREE first bottle of Bio-Ethanol fuel with any ordered Ethanol fireplace.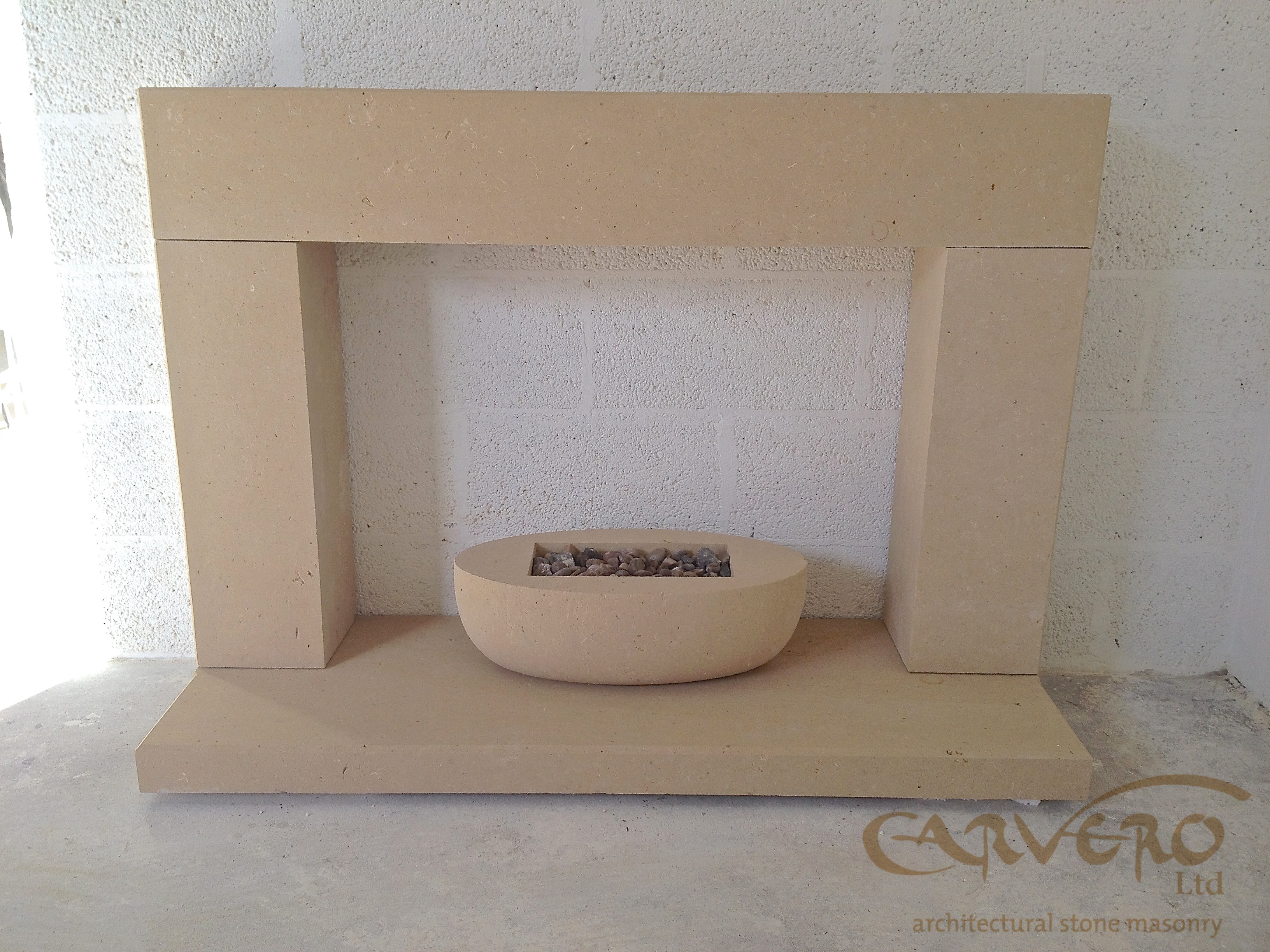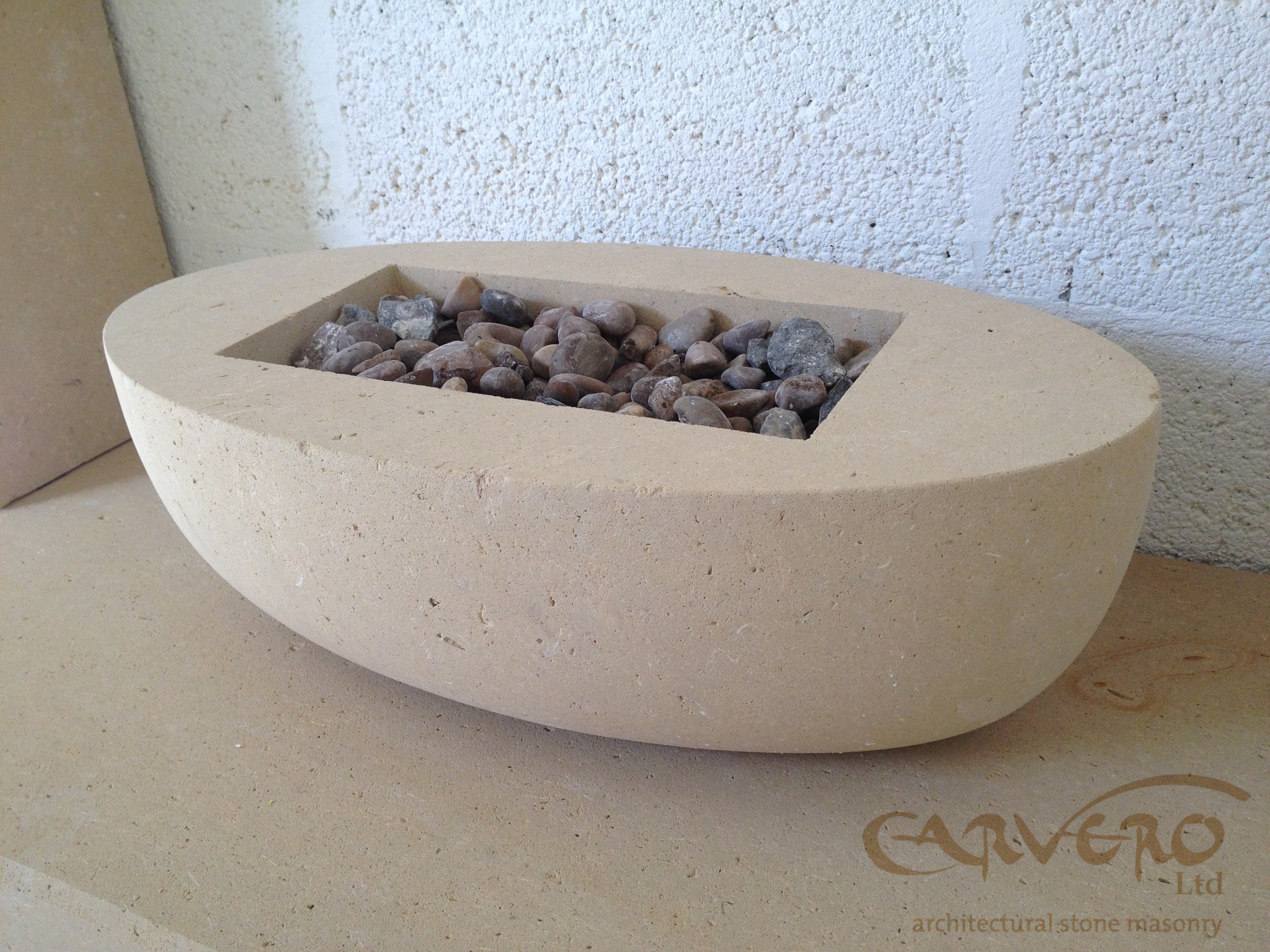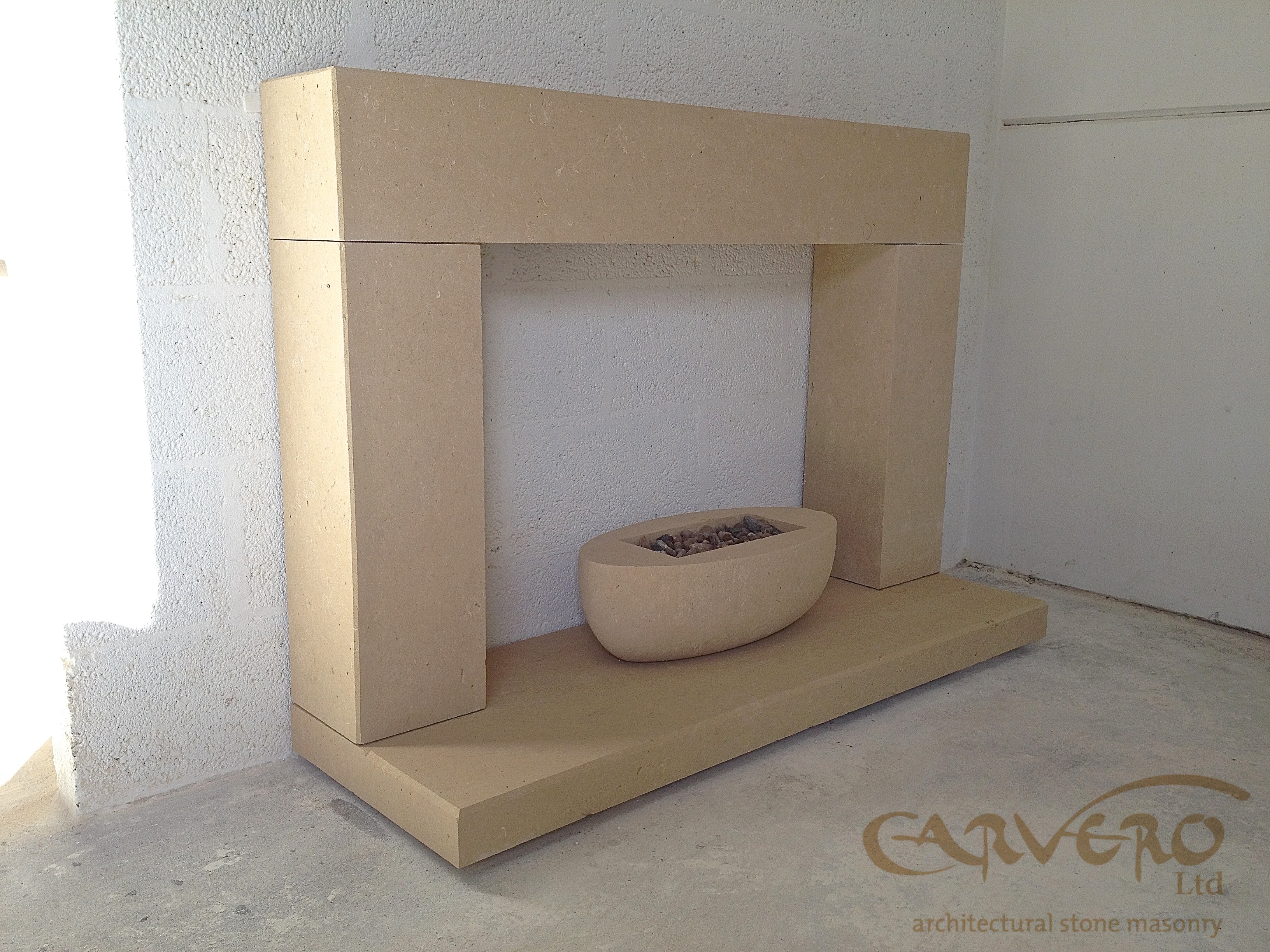 Making of Steps for a Floating Stone Staircase
And here we are again with the next beautiful stone staircase project.
We spoke about this one already a little while ago. The house of our client has been modified and is now ready for us to fix these nice stone steps which will magically float through the air and link the ground with the first floor.
In today's video you will learn more about the production of the steps: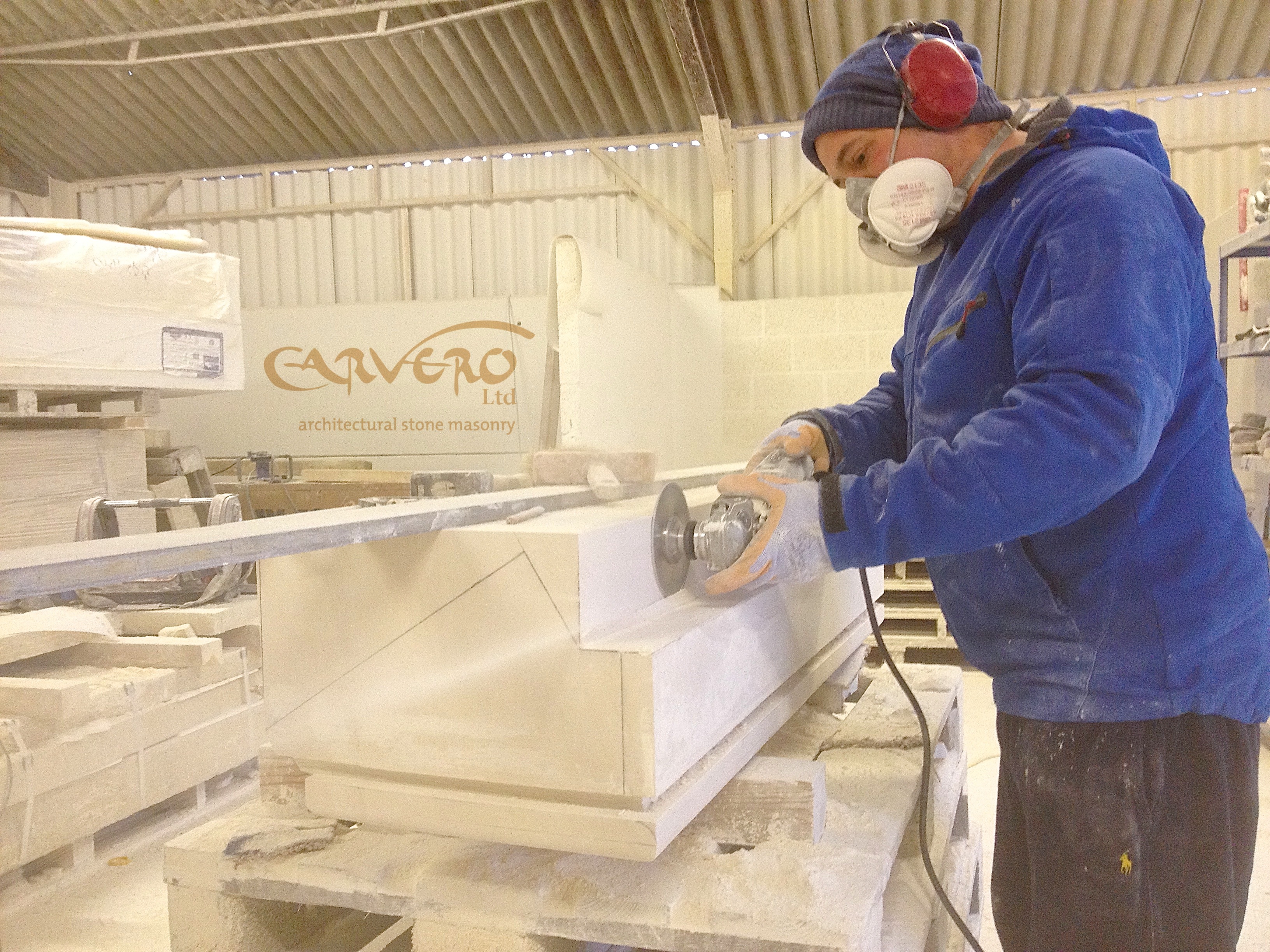 Bespoke Stone Fireplace Surrounds from Carvero Stonemasonry
At Carvero Stonemasonry we frequently carve gorgeous natural stone fireplaces. Below is a bespoke stone fireplace surround we designed and made for a client recently. Very often clients approach us with their own ideas and photos of fireplaces they have found on the internet or somewhere else, asking us to make one similar to those for their own home.
In this example, the client brought several drawings and photos to us, highlighting different elements on each fireplace that he liked and wanted to include. Our 3D designer then got creative and drew up a very special fireplace given these ideas and wishes, much to the delight of the client. One of our very skilled stonemasons then rolled up his sleeves in the workshop and hand carved this beautiful bespoke stone fireplace in a very nice French limestone. When our client received his fireplace he was over the moon.
Here are some pictures of the bespoke stone fireplace surround still in the workshop: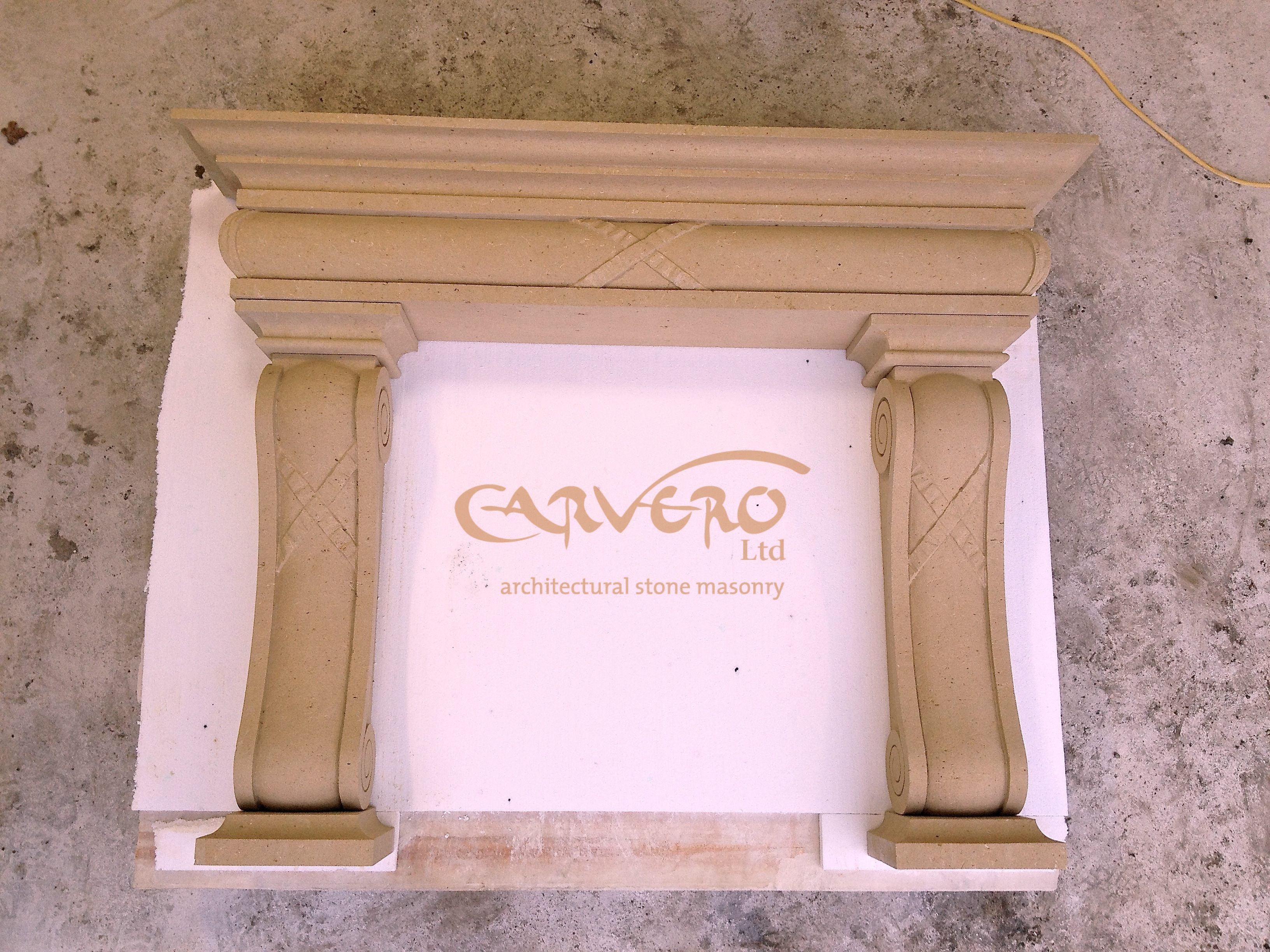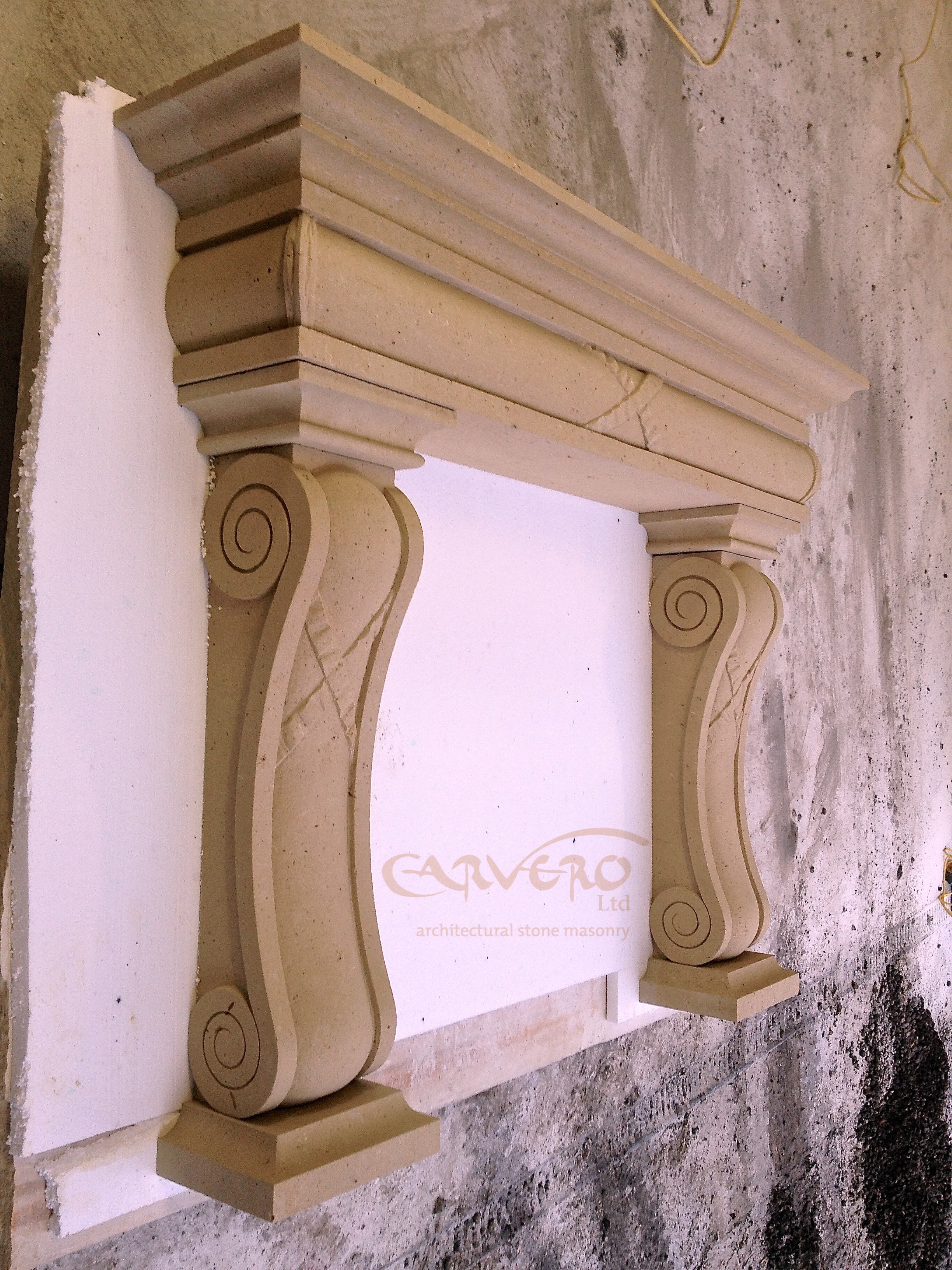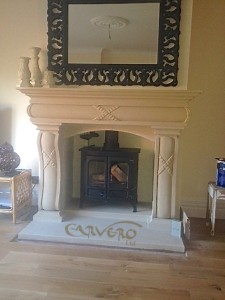 Beautiful Steps for a Spiral Stone Staircase
We are coming to the end of the making the last steps of an extraordinary spiral stone staircase for a local retail space. Everybody in the team is getting really excited now, wanting to see it fitted. This is why we just test fitted the first and second stone steps at the workshop today.
I have to say that our stonemasons have done an amazing job over the last few weeks and everything works out as expected. Only a couple more stone steps to carve, as well as the landing to make and then we are ready to fit this unique spiral staircase.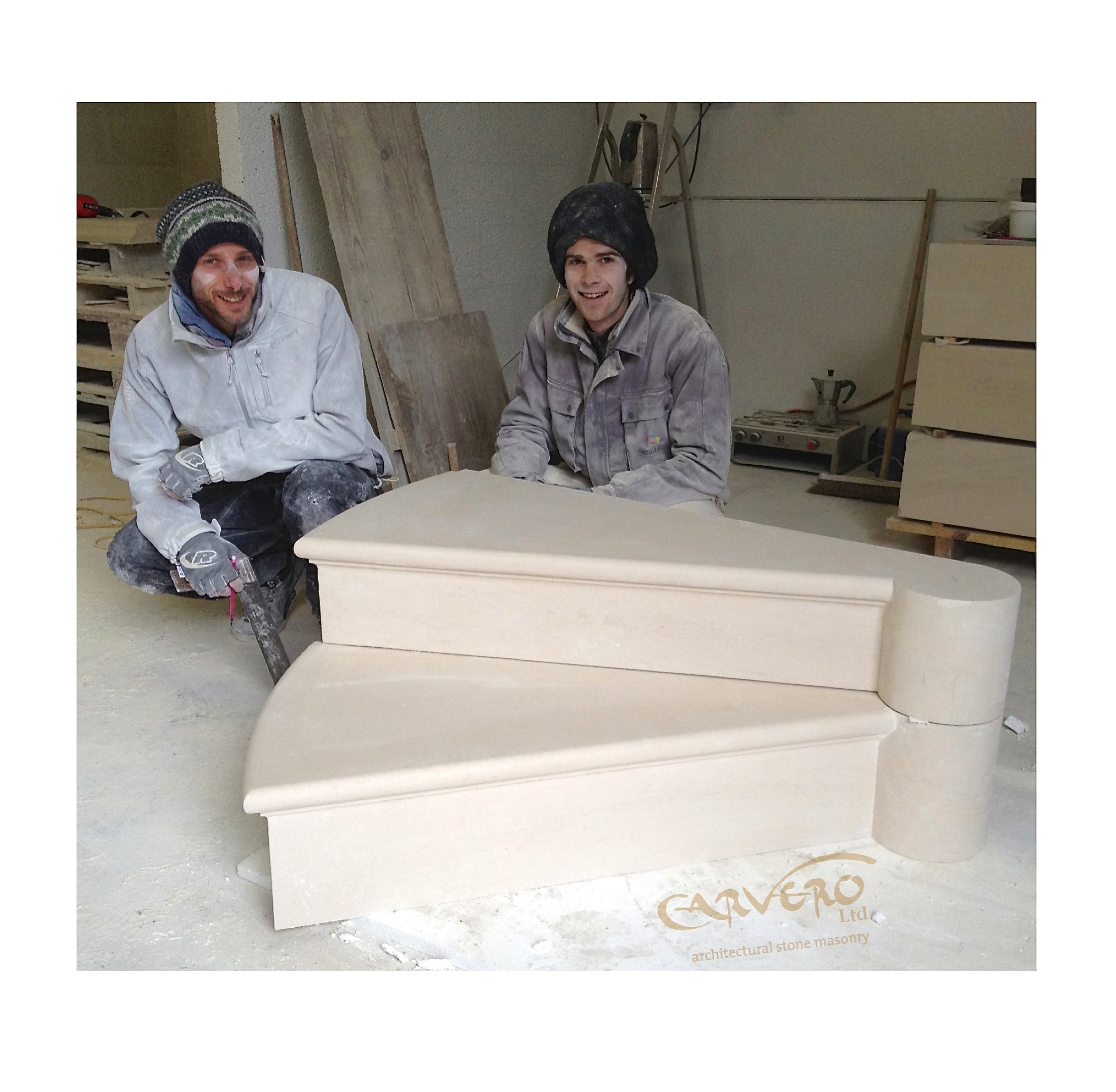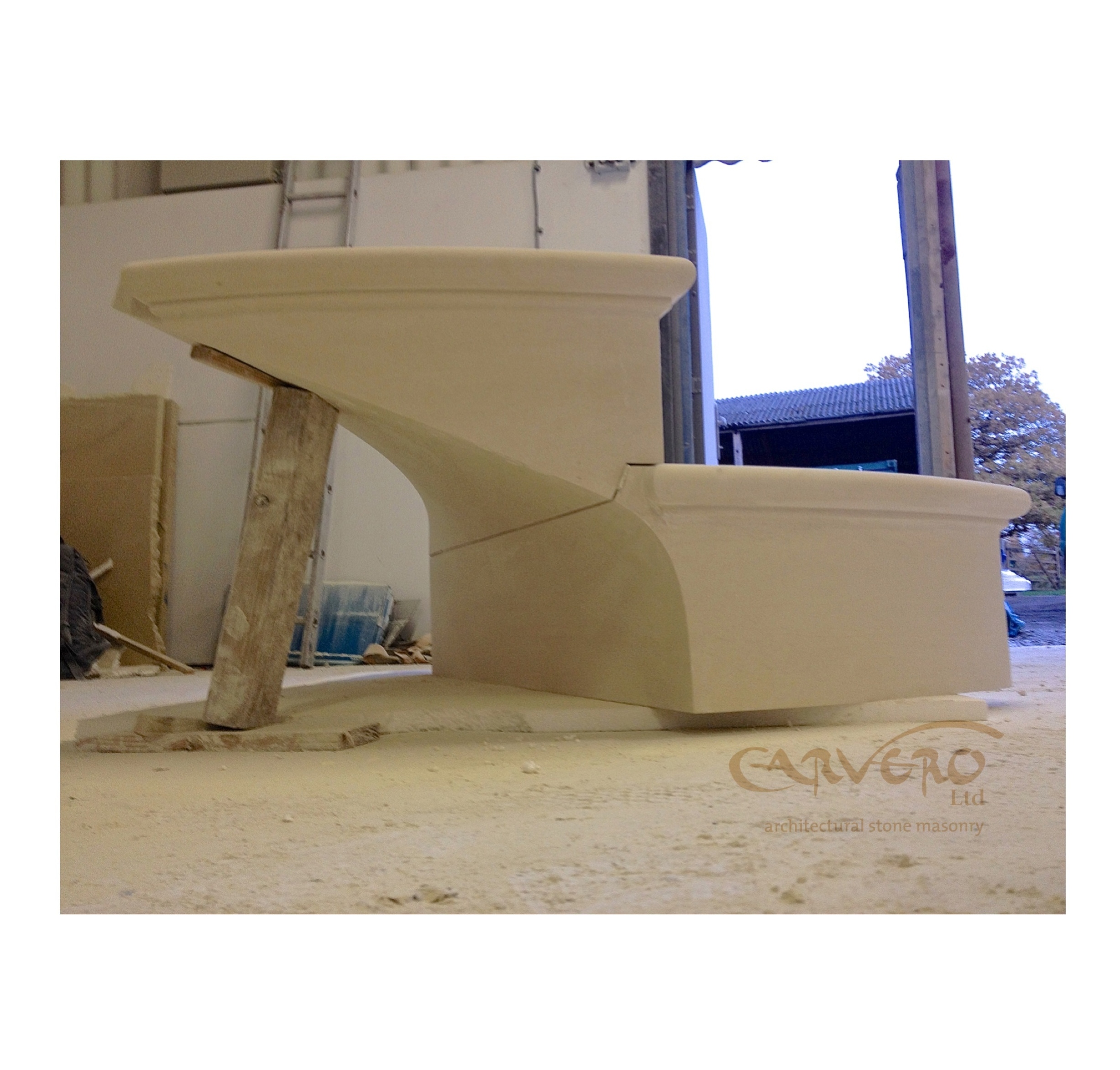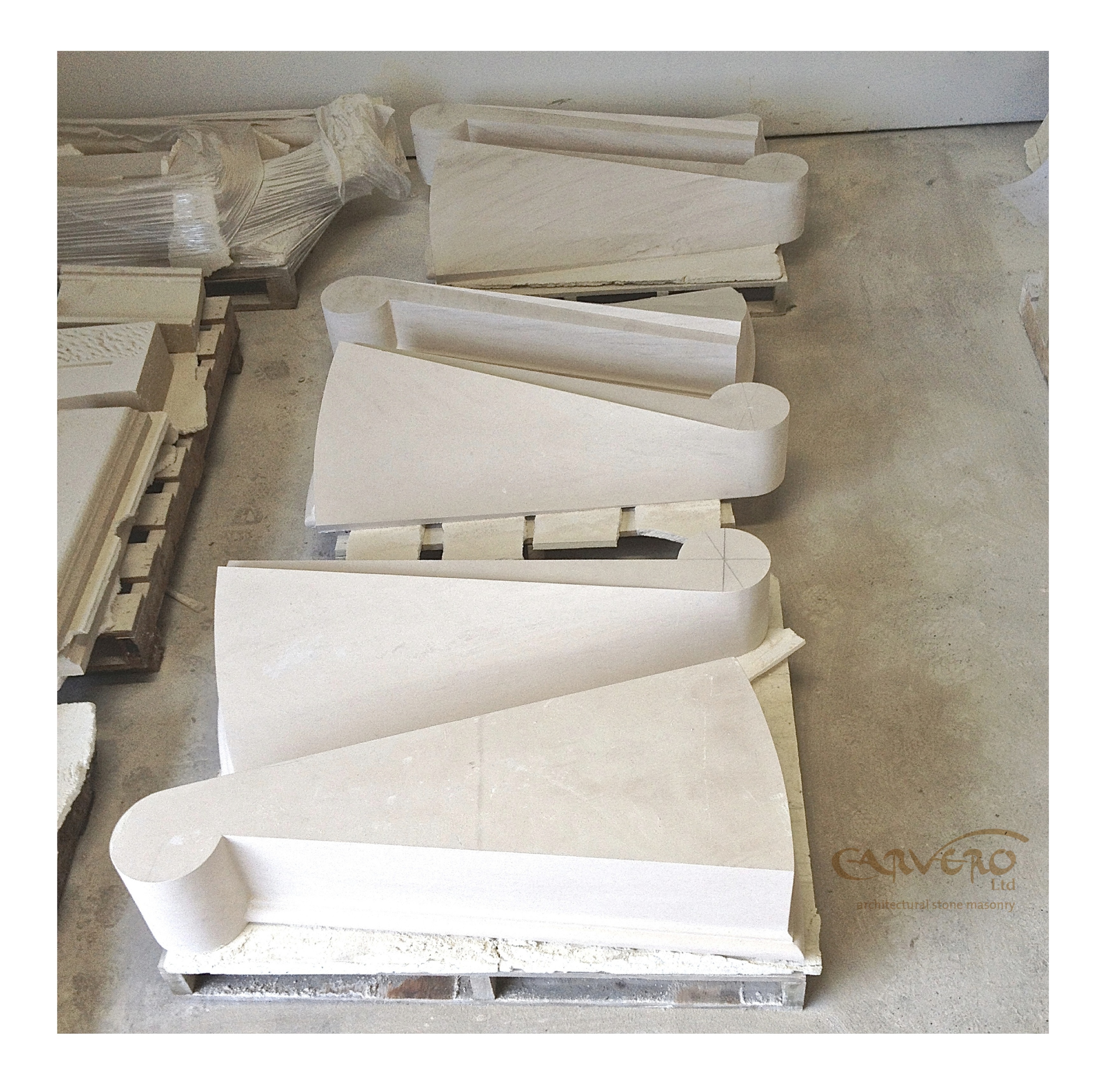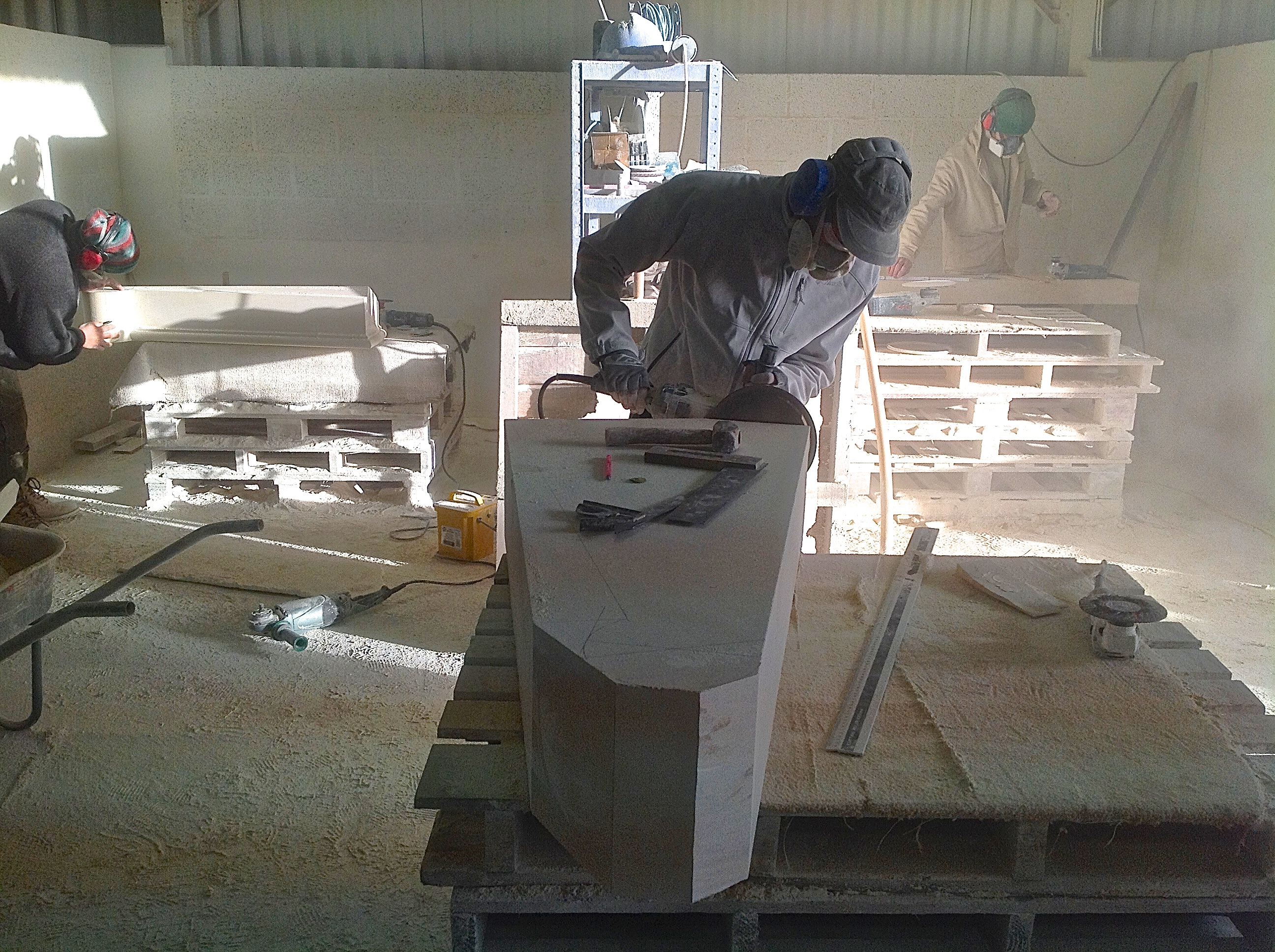 Stone Mullion Window Surrounds
Natural stone mullion windows are still very popular architectural elements in the English architecture. The demand is high, not only for restoration purposes but we actually mostly manufacture them for newly built houses.
A variety of stone materials can be used: from our most popular limestones such as Ancaster, Clipsham or Bath limestone, to Ironstone or different sandstones. Also the design can vary from a single to a double or triple mullion window. There are a multitude of surrounding mouldings available.
The drawing below shows only one of many designs our clients can choose from: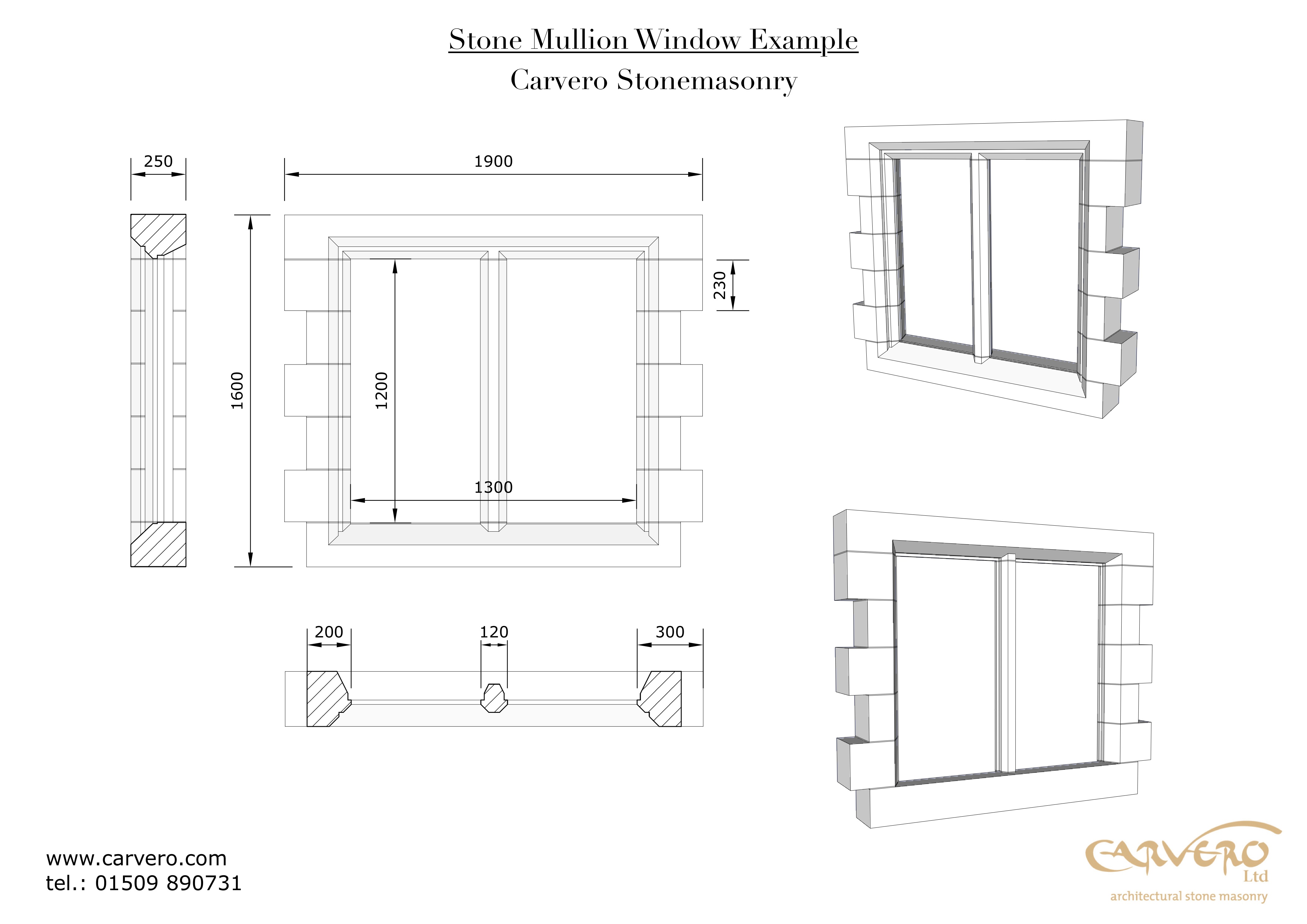 Stone mullion windows out of limestone, ironstone or sandstone
This is a beautiful local example of a mullion window in Bath limestone. For this private residence we made several single, double and triple mullion windows. Some clients choose to have their builders fit them, others have our fitting team install the window surrounds.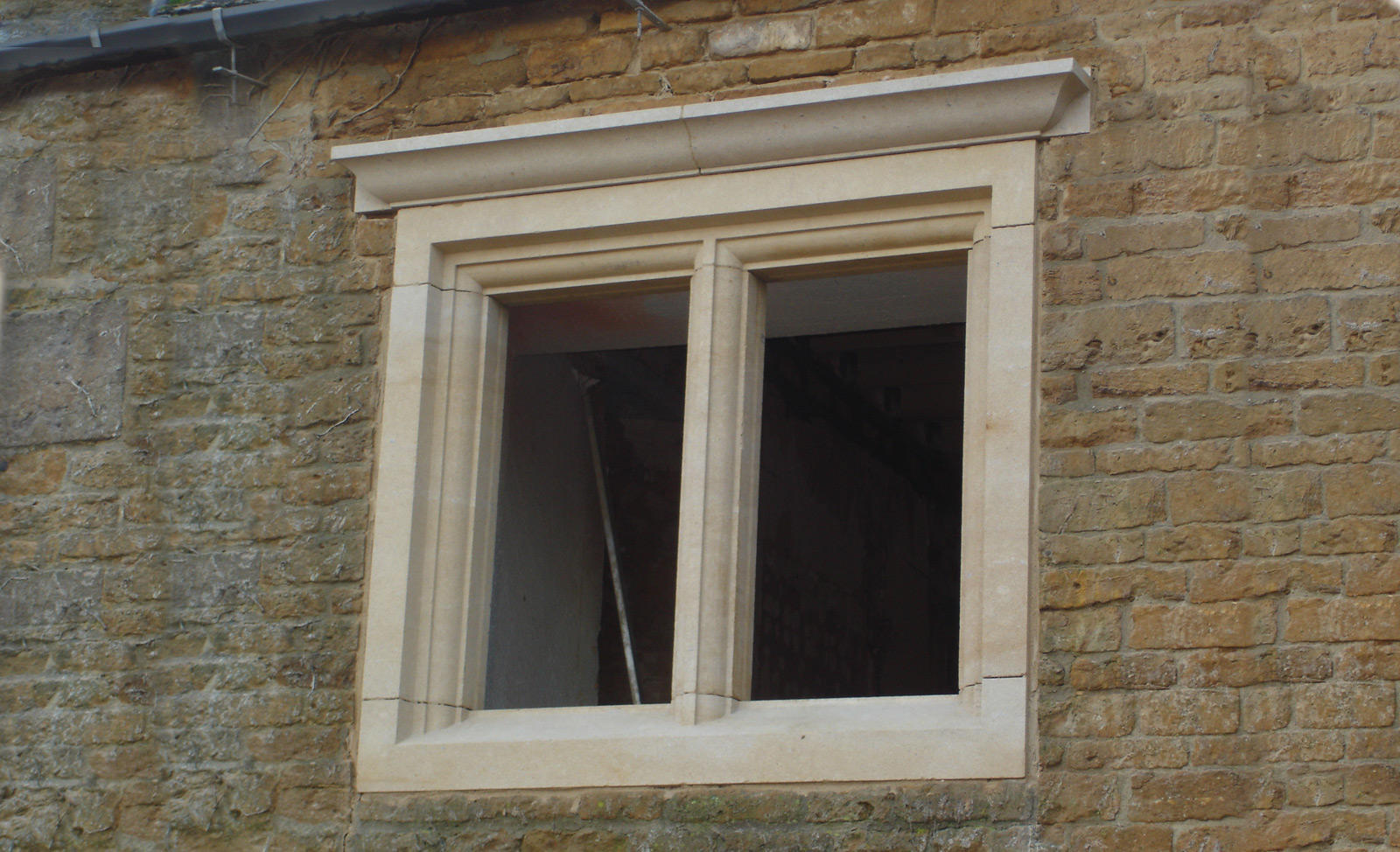 Pages